What is Amazon A+ Content?
When you are selling on Amazon, take advantage of Amazon A+ Content, a program that enhances your product detail page with great visuals and detailed descriptions such as comparison charts which help your customer make an informed buying decision before purchasing. What makes it better is that it is now free and unlimited for all vendors!

What is A+ Content?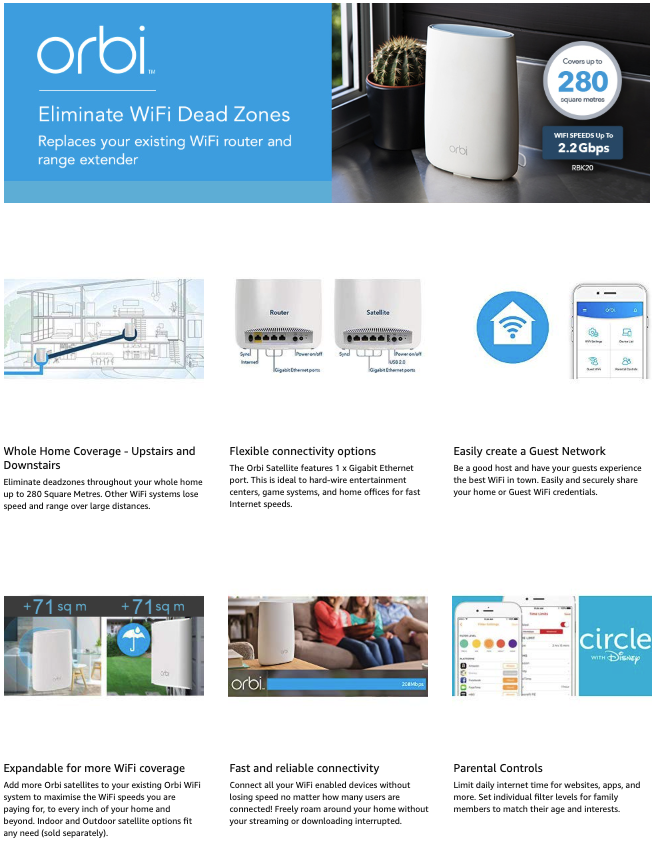 A+ Content allows brand owners to customise and improve product descriptions of ASINs. This feature allows you to give your products a story with rich images and text placements. With many different modules and templates to choose from, you can make your listings look attractive to your potential customers while providing you with creative content flexibility to optimise for page conversion. Amazon has claimed that A+ Content helps with your search ranking, so if your product is at the bottom of the search results, now is your chance to make it number one!

Amazon A+ Content consists of:
Varied images of the product: Sellers have the option to include images of close-ups, different angles or lifestyle shots.
Concise introductions: A short intro to your product welcomes your customers to learn more without being overwhelmed with words.
Bullet points: Concise lines to tell the buyer what the main benefits of your product are
Paragraphs and headers: Information is spread out neatly in sections with accompanying images. Ideal for explaining more about features & specifications.
Why is it important?
In order to increase sales on Amazon, you need to be competitive by giving your listings an extra kick. By utilising A+ Content, you get the chance to show off and differentiate your product offering from competitors who are selling similar items. Featuring A+ Content in your listing also gives your product the opportunity to rank higher up in search results while increasing conversions with convincing and appealing content.

Appealing to the eye
No one likes to read cluttered, unformatted product descriptions right? With colourful high-definition images, video and formatted text, buyers are more interested in finding out more about the product up for sale. If your listing is highly cluttered, readers may find it hard to find the information they need, therefore you risk losing a potential buyer.
Converts customers
According to Amazon, product listings with A+ Content have 10% more sales than those without. Simply put, A+ Content converts buyers, gives your product brand extra appeal and customers experience an exceptional buying experience.
Makes your product look better than the rest
With A+ Content, you can display eye-catching banners, images and content of the product on offer, providing you with the advantage of extra space to showcase every angle, benefit and detail to your potential buyers. With an abundance of easy to understand information on offer, this enables your buyers to add the item to cart with confidence.

Want to know how to capture excellent eCommerce photography? Read our tips here.
Accurate brand representation
As A+ Content is only available to approved brand owners, buyers are more likely to trust the information provided by verified sellers. Approved sellers have more control over the use of their brand name and infringements can easily be reported on.

Who is eligible for A+ Content?
A+ Content is only available to professional sellers who have been approved as brand owners through the Amazon Brand Registry process. Amazon Brand Registry enables you to accurately represent your brand, report any violations and protect intellectual property while building your brand presence.

After you've been approved, you can add A+ Content to products that are part of your approved brand catalogue.
How do you create A+ Content?
Creating A+ Content for your product is easy!
Log into your Amazon Seller Central account
Hover over the Advertising menu and click on A+ Content Manager

Now that you are on the A+ Content Manager page, you
can search for the ASIN you'd like to create content for or click on Start Creating A+ Content


In the Content Details page, you can adjust and move modules around as many times as you want until you get your desired layout. Upload images to as many empty modules as you can, while filling out all the text fields with relevant information, from product details to your brand bio.
For one of our clients, we decided to choose more text fields over image fields to embed more keywords into the descriptions to further improve search ranking and SEO.

Learn more about the importance of developing strong product copywriting content.

If you have lots of images you want to stand out to the customer, we recommend picking layouts with multiple image modules. Selling different models of the same item? Add a handy comparison chart in your layout to make it easy for customers to understand what the differences are between each model.
Next Apply ASINs from your approved catalogue that you wish to apply your A+ Content template to.
Click on Review & Submit for Amazon to approve your content, which will take 24 hours, then your content will go live once its ready!
You have the opportunity to preview your A+ Content and review other submissions such as pricing and ASINs before you submit!


What are some things to think about when creating Amazon A+ Content?
Make it easy for buyers to scan through
Always assume your buyers will just skim through your content! Utilise all the subheading fields, make paragraphs concise, use formatting such as bolding or HTML to highlight the main benefits of your product.

Always combine text and images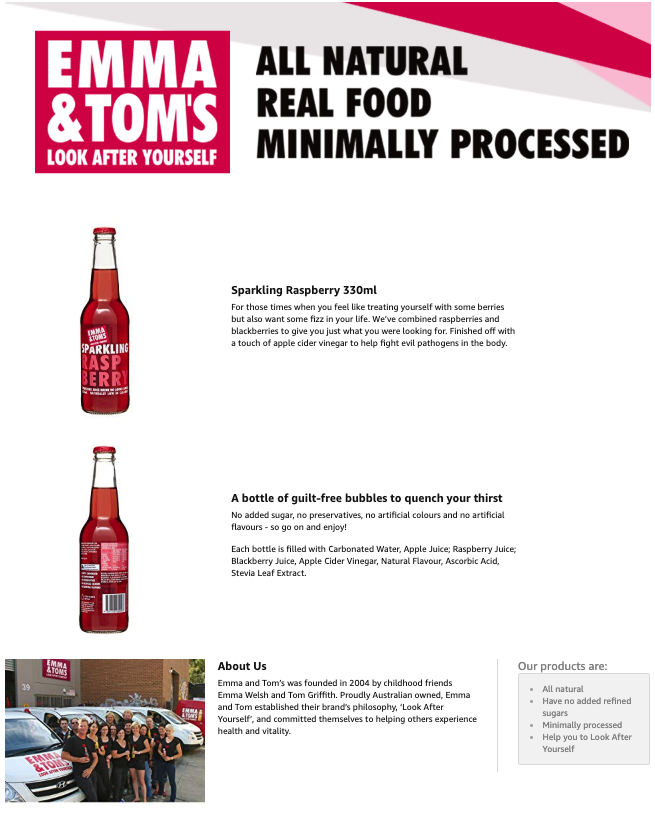 We cannot stress this enough - it is important to accompany any descriptive text with relevant images and vice versa. Again, this helps skimmers easily search for specific information.
Keep content precise and short
Massive chunks of text will turn off buyers from reading, so keep your descriptions short but informative enough to help buyers make a decision. Ensure relevant keywords are used within your copy.
Use customer feedback as inspiration
Are you getting lots of positive reviews for a certain benefit of your product? Put emphasis on that feature in your product detail page!
Avoid certain special characters
Some special characters such as copyright, registered trademark and registered brand symbols are forbidden and can turn up as an error in your content.
Banners are important!
It is highly recommended to add banners to your A+ Content as they are the best way to split up content and show buyers a new segment, plus it makes your page look neatly presented. Banners can also be used to show off your brand, as well as add in additional info of your product.
Focus on visual content rather than text
There is no point in utilising A+ Content if you are just using text! As mentioned before, text fields should be concise while the images do their job to capture the buyer's attention. Incorporate some lifestyle images to show buyers of the product being used.
Proofread before submitting!
Ensure grammar mistakes are fixed and check whether your information is correct at the time of submission to avoid the process of submitting the page and waiting for Amazon's approval again.
Make sure image size & resolution are correct
Each module has different image requirements and Amazon can reject submissions that don't follow suit.
Consistency is key
It is important that your A+ Content is consistent throughout your layout. Think of how you want your brand to be presented as a picture. Each product of your catalogue should have the same layout so customers don't get confused.

Conclusion
Amazon A+ Content is an obvious way to attract and convert customers to drive sales to your product listings as it helps you build your brand and distinguish yourself from competitors with the use of images and descriptive text. This unique opportunity to enhance your customer's experience is one to be considered, as it serves as an easy way to drive traffic to your products on offer.

About Harjot Singh
All Articles
See MerchantSpring in Action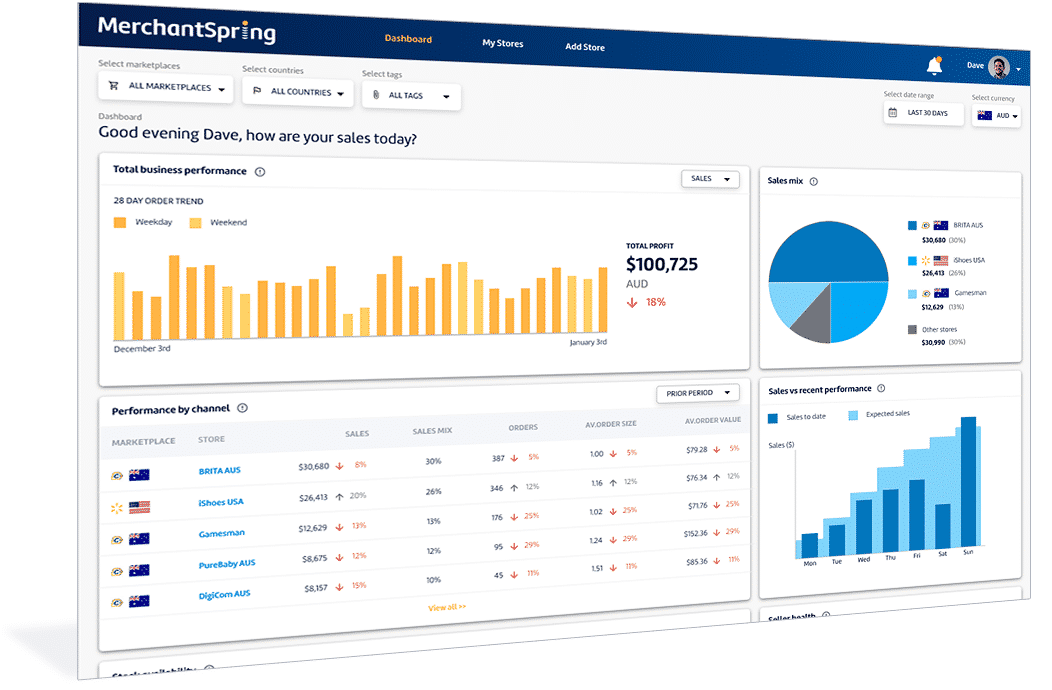 Book Demo