3 Simple reasons why you need a powerful Marketplace Management tool
A while ago we wrote an article about what to look out for when doing an integration to online ecommerce marketplaces (such as eBay and Amazon) from a Shopify/Magento/Bigcommerce store.

Now that you have integrated, it's time to think about putting a trading tool in place to help you sell more! So why should you do this?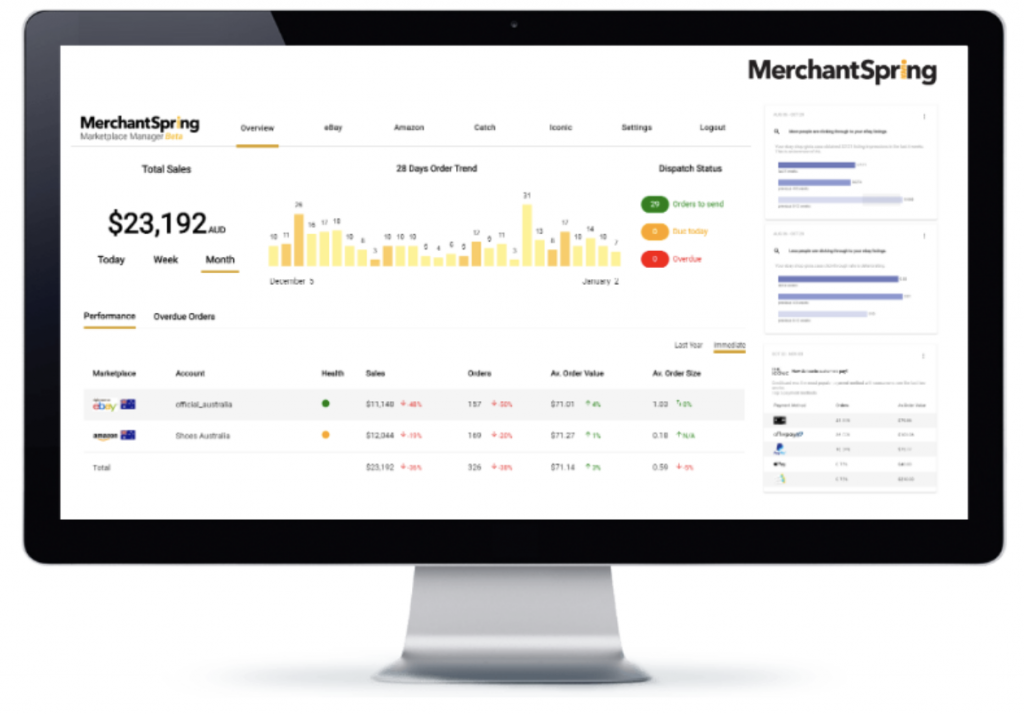 Integration software is.. integration software and is not a Marketplace Management tool.
Integrations are great, what's not to like about automation?
But Amazon or eBay integration tools and software will not help you sell more (although the marketing material sometimes says it will), they simply exist to help automate the relevant data feeds.
Often they are not built with trading in mind and fall short of providing the necessary information to help you make merchandising/trading /optimisation decisions.
Our clients often complain that eBay and Amazon integration software don't even provide a consolidated view of all their channels!

1. You need to know what's happening at a glance
Marketplace selling requires a trading mentality which means closely measuring performance and iterating quickly when things aren't working.
Having the right marketplace management tool that can deliver performance information across all your channels at a glance is a must.
You wouldn't drive a car with a blindfold on right?
2. You need clear actionable insights to make trading decisions
Visibility is great, but as a seller it's easy to get overloaded with information.
The right marketplace management tool will help you cut out the noise and focus on what matters.
As an example, you might have a product that has super high conversion but poor impressions, a powerful marketplace management tool will bring this low-hanging fruit to your attention and present you with a solution so you can capitalise on it!
3. Logging into multiple marketplace back-ends is painful
You would be surprised how many sellers complain about having to login to eBay seller hub, then login to Amazon Seller Central just to find out how many sales they've done (or not done).
If you are selling on 10+ channels this is super painful!

About Harjot Singh
All Articles
See MerchantSpring in Action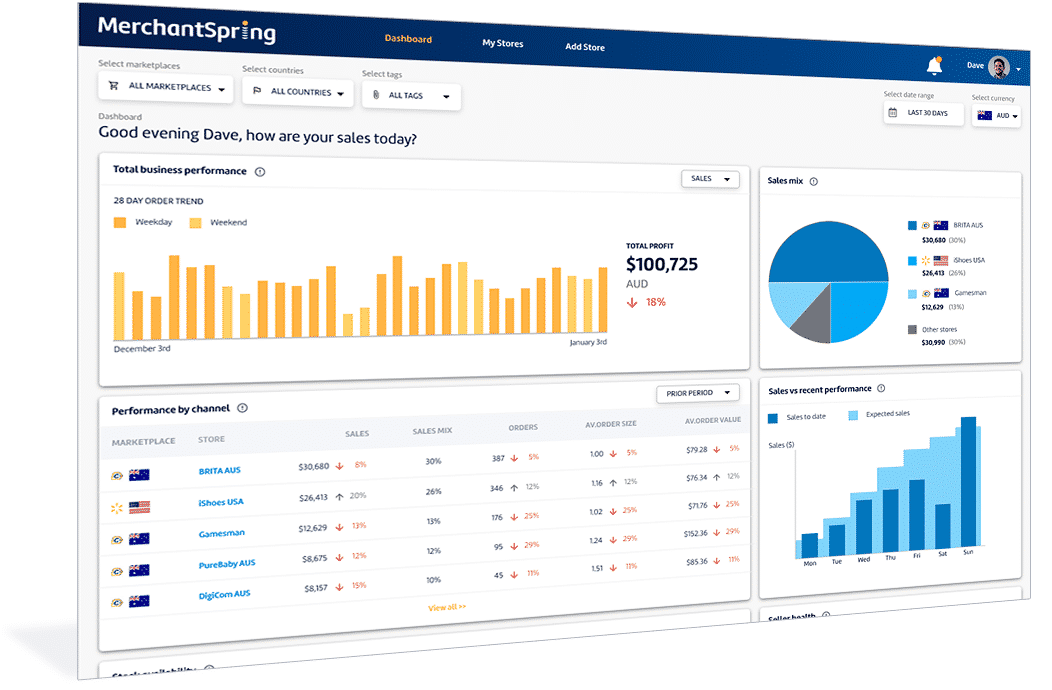 Book Demo