(How to) Use product images to boost online sales and conversion.
How do you effectively describe a product to customers who cannot use their physical senses to assess the product attributes? Neuromarketing considers speed & convenience in relation to how customers eyes and senses are driven through campaigns, proving that attractive images will be the first point of interest, followed by effective text. Highly important for sellers on marketplace platforms such as eBay and Amazon, where each seller's products can appear in succession, often proving difficult to distinguish between each other.
Investing in excellent product images for web and online stores is a certain way to capture audience attention, gear brand awareness towards quality and increase customer confidence, ultimately boosting online conversion and sales.
There are several key attributes that product images should have:
Lighting and Reflections
Professional product photography considers lighting and reflections. Ineffective lighting will cast shadows/ dark spots/ grey areas and unwanted reflections, especially on glossy surfaces. Consider blister packaging, glassware, sunglasses, jewellery and watches. Knowledge on reflective surfaces and how to control lighting position and power plus use of key tools such as light tents all assist photographers with a shot that will not require excessive post photography etching and retouching. All contributing to a higher quality image output.
Colour Balance
Colour balance is as important as the shot itself. Ensuring there are no unwanted hues or tints that de-neutralise whites and effectively change the colour of the product in question. Consider selling a product with fluorescent fabric or trying to achieve the right colour for rose-gold accessories.
Post purchase dissonance results in returns, incorrectly 'described' products quickly devalue your brand and have negative effects on repeat purchases. The closer the product matches its colour, the more likely customers are to make a repeat purchase as the product has met expected standards.
Descriptive Angles
Descriptive angles are vital to present the product from the most attractive and descriptive angles. Investing in professional photography returns descriptive images that not only provide customers with the visual information they need to proceed to purchase but also provides reassurance, validity and trust in the seller.
Scale and Resolution
A product image should be bold and stand out on the page, using the majority of the product template space and leaving little white space. Images should be high resolution, allowing diverse use of the image and improving the customer experience via presenting enlarged/ close up detailed views without pixelation. 360-degree image/ video capability further enhances the descriptive ability to display the product to aid customers in their purchase decision.
Background
Amazon, Google Shopping, eBay and various well know marketplaces all utilise white backgrounds. This consistency allows shoppers to view products on a more consistent format when in grid view. The clean white background allows the product to be showcased in the frame. Lifestyle images are used to demonstrate functional features, uses and also target the customer demographic.
Careful and thought out consideration and knowledge of the five points above will definitely result in high quality, descriptive images that when combined with descriptive copy will ultimately give your product the best opportunity at attracting, engaging and guiding customers through to purchase with post purchase satisfaction. Building your brand reliability and confidence for customers to make future purchases.
For more tips to enhance your eCommerce product listing keep an eye on www.merchantspring.com.au or follow us on LinkedIn here.
ABOUT MERCHANTSPRING
MerchantSpring helps sellers turn marketplaces into viable sales channels through product content optimisation, store management and the use of Marketplace Manager, our cloud-based marketplace management tool. We support clients across all categories for more than 12 different marketplaces globally, including eBay, Amazon, TheIconic, Catch, Myer Market, TradeMe, TheMarket, Lazada, and Zalora. Get in touch with our team to discuss how we can assist you.
ABOUT MARKETPLACE MANAGER
Marketplace Manager is a secure cloud-based platform that helps marketplace sellers grow their sales across multiple marketplaces. It provides multi-marketplace sales dashboards, performance insights, seller health management, and tangible sales and marketing recommendations. Sign up for free today to start the journey of improving your marketplaces sales.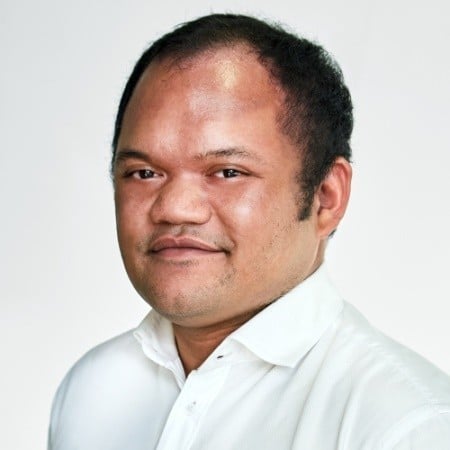 About James Dihardjo
All Articles
See MerchantSpring in Action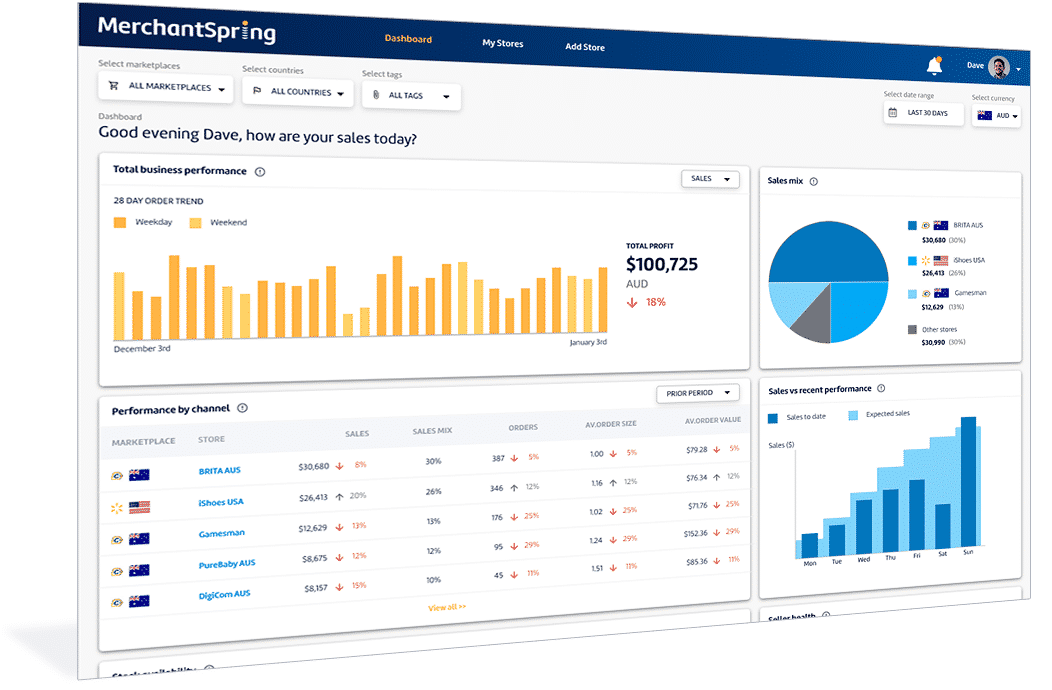 Book Demo