How Walmart Feeds Work and Best Practices for Feed Optimization
Amazon is still the king of eCommerce, but Walmart is stepping up its game to keep up: Walmart's eCommerce buyer base grew by 207% between 2017 and 2019. Walmart surpassed Amazon as the third-largest eCommerce retailer in the United States in 2018, with online sales increasing by 40% year over year. Now, Walmart has over 33,000 sellers that span 52 million product SKUs, self-service advertising capabilities, and more.
Looking at these numbers, it is undeniable that for online merchants, in particular, Walmart presents a variety of new lucrative opportunities.
You can begin selling on Walmart.com as soon as you are approved as a seller. Now, assuming that you have completed the registration, received your approval, and updated your company profile, the next step is to add your products to the Walmart marketplace.
To truly maximize your views and sales on Walmart Marketplace, optimizing your listing is one of the most crucial steps – and it starts from uploading item variations that you are going to sell on the platform.
In this article, we are going to discuss more how to add products to the Walmart marketplace, how feeds work, the step-by-step process to create them, and best practices to optimize your feeds.
Prepare Your Product Content
Once you complete all the administrative side of things, now is the time to add products that you want to sell on Walmart Marketplace. And the first thing you have to do is to select an integration method.
The following are the methods for transferring your data files to your Seller Center account:
API
This method is reliable and scalable, but it necessitates programming knowledge and a lot of IT assistance. This serves as a direct link between your storage system and Walmart Marketplace, pulling and pushing data.
Bulk Upload
This method requires you to create feeds - excel spreadsheets containing your items to bulk upload to Walmart. This is a great choice for sellers with a small catalog or limited IT resources.
Single Item Upload
You will enter your product details directly into the Seller Center user interface using this method. This method is recommended for sellers who are just starting, have a limited catalog, or have limited IT resources.
Solution Provider
Here are a few solution providers who can assist you in managing your Walmart Marketplace listings. You can choose to have your listings handled by one of Walmart's approved solution providers.
All methods above are useful, depending on what your business needs. But you should keep in mind that only in certain circumstances will the Single Item Upload be useful. Most businesses, on the other hand, would much prefer using the Bulk Upload method as it is quicker and more affordable – but they need to upload a finished, Walmart-ready product data feed.
This is when things can get a little tricky and it may require some high attention to detail.
Preparing Feed for Walmart Listing
People who do business with Walmart frequently inquire about how to upload variation items on Walmart. The solution is straightforward: use feed. Yes, you can use a feed file to update your Walmart listing. And it is unquestionably the quickest method.
Feed itself means an item setup process using an Excel Sheet. There are several steps sellers need to follow to successfully and efficiently list items on Walmart.com through the feed.
Select "Add New Items" under "Items and Inventory" after logging into your Walmart Seller Center account. Choose the "Add Items in Bulk" option and then click the "Setup by Match" download button.
Enable Macros when accessing the spreadsheet
When you open Setup by Match Spec in Excel, make sure macros are enabled. When you enable macros, you will be notified if any required fields are left blank when you try to save the spreadsheet. The fields that are not filled in will be highlighted in red.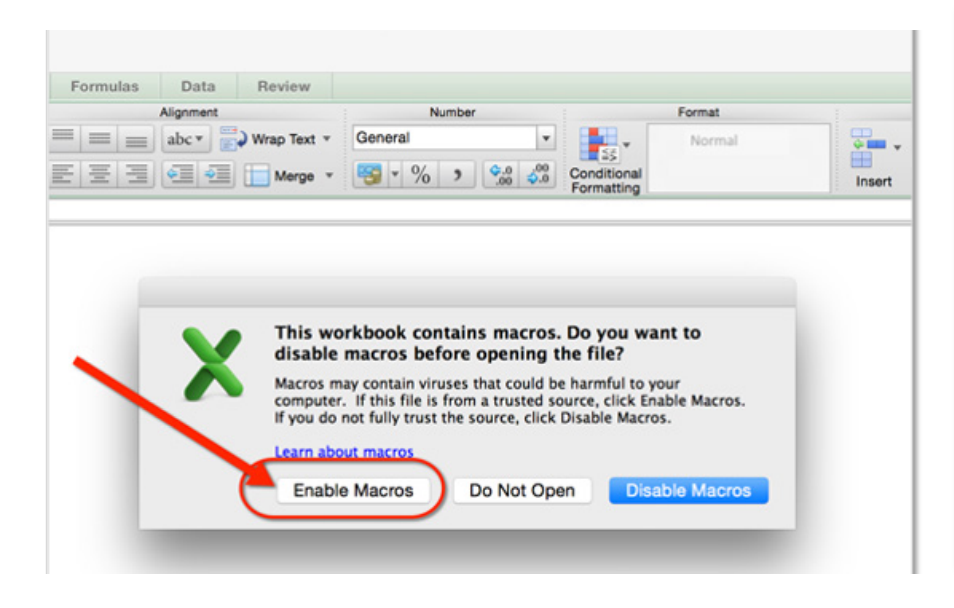 Select the "Instructions" tab once the spreadsheet is open. To properly upload your products, carefully read the instructions.
Begin filling out the spreadsheet after reviewing the instructions. When you're finished, save the spreadsheet as an XLSM or XLSX file.
Upload Your Spreadsheet to Seller Center
Select the "Add New Items" option under "Items and Inventory" in your Seller Center account. Select the "Add Items in Bulk" option from the drop-down menu. A new window will appear after you select "Add Items in Bulk." You can now submit your finished Setup by Match spreadsheet. You can either drag and drop the file into the upload window or use the "Upload Spec" button to look for it. To upload your spreadsheet, use either option and then click the "Submit" button.
Check the Status of Your Spreadsheet You've Uploaded
Select "Feed Status" from the navigation menu to view your status, Your Feed ID, the date the file was submitted, the current file status, the number of SKUs submitted, the number of SKUs that have been processed, the number of SKUs that are awaiting Item Setup completion, errors encountered, and an option to download the errors into a CSV file are all displayed in "Feed Status".
Review and fix errors where applicable
You will sometimes find errors due to a lack of matching content for some of your products. To learn more about the cause of the error, click the blue number in the Feed Status section labeled "Errors." You will then be directed to a page that describes each error by product SKU. By clicking "Download Errors," you can download the list of errors.
Once you provide the missing information or edit incorrect information, you can re-upload the spreadsheet in Seller Center.
Once the spreadsheet has been successfully submitted, you can check the status of each product in Seller Center under "Manage Items." The most effective way to find a specific product is to filter Item Details by SKU.
Optimize Your Walmart Feed
Because the Walmart marketplace is less competitive than Amazon's, bulk upload through spreadsheets might seem a little easier to make any product stand out. But the truth is, it is not as simple as listing your stuff and waiting for orders to come in. You'll want to optimize your presentation and take advantage of the marketplace search algorithm's best practices.
Here are some of the best practices for feed optimization:
Maintain a clear and concise product title
The product title is the starting point for the shopper's journey. If the title isn't relevant to the search, you'll almost certainly lose clicks to your competitors. As a result, product title optimization is crucial to your Walmart listing. Keep these basic rules in mind:
The product title should be around 50-70 characters.
Use primary keywords for the products.
Include descriptive product title with defining quality.
Avoid using special characters, or words such as "Free Shipping" or "Best Shipping".
Include shopper attributes such as model number, size, brand, age, gender, and so on.
Make sure the product title is easy to read to entice customers.
Use high-quality images
As you may be aware, only the main image is visible in Walmart's search engine; however, the impact of the collective images is critical to your product detail page experience, which means that using high-quality images also influences Walmart SEO.
Customers would like to see the appropriate images as well as high-quality images from various angles so that they can compare and find the details they seek. A few things to consider when it comes to images are:
To make your images stand out, use a white background.
Use the appropriate height and width for the platform where you're advertising.
Make certain that the images are of high quality (preferably professionally shot) and that they accurately describe your product.
Take at least four images from various angles and vantage points.
Avoid using repetitive images.
When listing variants, try to use Swatch Image features for each color or variant.
Refer to Walmart's image requirements.
Choose the right product category
Categorization is one of the critical areas for advanced feed optimization. The product listing on the Walmart marketplace is successful up to the extent that you can categorize products in an appropriate category.
Walmart categorizes products, and within each category, there are sub-categories. There are 24 categories to choose from at Walmart. Before categorizing your listing, here are some points to consider:
Choose an appropriate category for your Walmart items.
Choose the appropriate sub-category for your products within each category.
If the sub-category is not precise, review the Include and Exclude columns to gain a better understanding.
If the goods can be classified into numerous categories, examine the categories and attributes to choose the one that best fits your stuff.
When a sub-category is not specific enough, or if no category applies to your products, select the OTHER category. However, choosing OTHER as a category may have an impact on your sales because it will be difficult for your Walmart customers to discover.
In addition, product attributes are required. You'll see a large list of product attributes once you download and open the appropriate category template in Excel. While certain attributes are suggested or optional, some are required. If an attribute is required, it will be determined by the product's category, so you'll need to double-check your products' specifications.
Appropriate product categorization on Walmart is vital to how sales are made. Here are some benefits that it brings:
Improves Listing Visibility - The visibility of your Walmart products on the relevant shelf/place on the marketplace is influenced by the product category you choose. By categorizing your products, you give them a proper place on the marketplace where your customers can easily find and buy your products.
SERP (Search Engine Result Pages) - Walmart gives precedence to products that are accurately categorized, therefore choosing the right product category has an impact on your product's visibility on the first pages of SERP. Customers may not locate your products on the first few pages of search results if you assign the incorrect product category.
Filters - The right filters can make or break a product's selling. Customers may quickly find your products when they use filters if you have mapped your products in the proper category.
Conversion rate - Your conversion rate can be improved by properly categorizing your products. Customers will be able to easily locate your product once it has been assigned to a correct location on Walmart. As a result, you'll be able to increase conversions and sales.
On a side note, proper categorization aids Walmart in accurately calculating the referral fees you must pay for selling your products. If you select the incorrect category for your purchases at Walmart, however, the marketplace will always charge the right fees that have been pre-determined for that category of products.
Highlight the best key features and optimize product description
Although listing key features is not required, it is encouraged that you do so to provide clients with the greatest purchasing experience possible.
Walmart has a section where sellers can highlight their product highlights. It's a type of brief description that displays the product's essential features in either paragraph or list format.
In the listed form, always strive to mention 3-10 main qualities of the product. Instead of keyword stuffing, try using short or long-tail keywords organically or naturally.
The same goes for your product description.
All of the product's features and information that aren't mentioned in the highlights should be described in the product description. The product description is the best place to organize your keywords.
Price your products wisely
When we look at all of the marketplaces, we can see that their vision is to provide customers with the most competitive and reasonably priced product possible. Product pricing is an important factor in a customer's decision, so it is one of the most important aspects of Walmart's feed optimization strategy.
This does not imply that the cheapest price is the best price. Prices differ depending on the product, so it is critical to monitor competitor prices for each product and aim to price your products in the lower quartile of the digital shelf.
What to do when your listing is unpublished or de-listed
So you've completed all the things you need to do to sell on Walmart.
I applied to sell on Walmart and was approved: check
Check if you imported your feed into Seller Center:
Apply Walmart feed optimizing best practices for your listings: Check
So, why are your listings listed as unpublished? or, even worse, de-listed?
These are the times when sellers can become extremely frustrated and disappointed. While completing your feed is not a difficult task in and of itself, it can be a bit of a pain due to a few avoidable errors.
Below is the list of probable reasons for the issues:
Uncompetitive pricing
Incorrect category and sub-category
Incorrect product name or title
Incorrect product description and features
Invalid Product Identifier
Duplicate Listings
Product ID and Product mismatch
Low inventory
Don't be alarmed if your Walmart listing has been unpublished or de-listed. The issues can be easily avoided by following Walmart's guidelines and policies. Once you have finished configuring your feed and can see your products in the Seller Center interface, you need to execute Order testing. On the Walmart Marketplace Onboarding Checklist, this is the final required step of the integration process. Before going live, it is critical to test all of your operations to ensure they are in working order.
You should double-check that all product categories, sub-categories, and required attributes are correctly configured so that there are no errors or unpublishing issues.
Doing this last step will help you avoid having your listing unpublished or de-listed. However, if something goes wrong, you can always go back and change the listings.
About Chris Mott
All Articles
See MerchantSpring in Action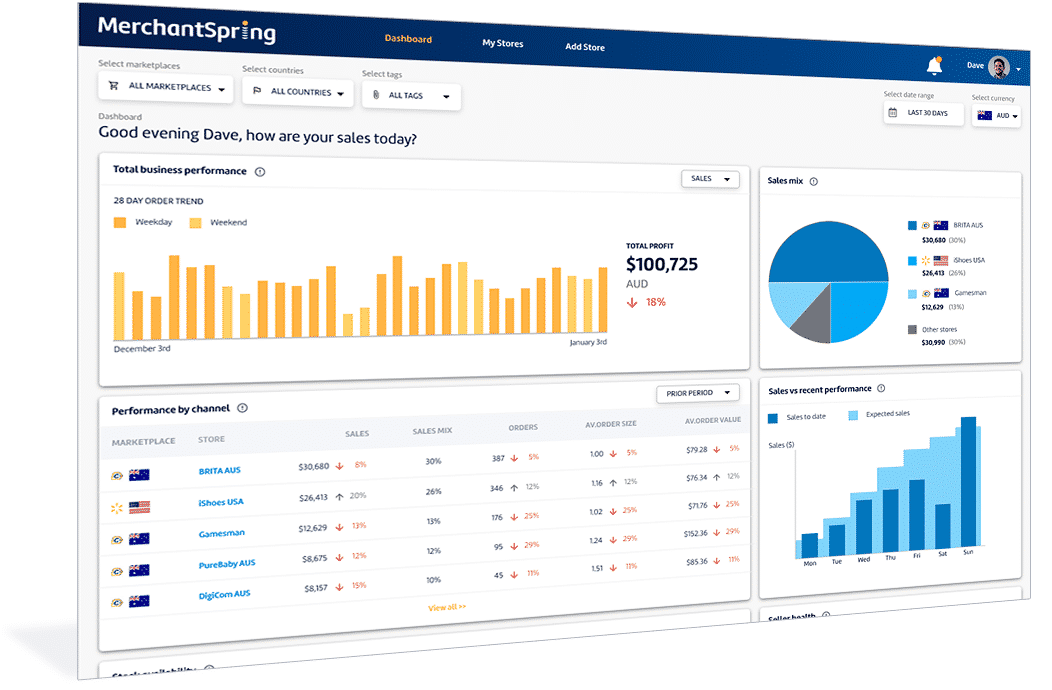 Book Demo