8 Hidden Costs You Didn't Expect When Selling Online
Since the start of the coronavirus pandemic, consumers across the world have grown reliant on e-commerce to purchase everything from toilet paper to digital appliances. It's irrefutable that COVID-19 has accelerated the growth of e-commerce. While some online businesses are thriving, what many e-commerce business owners may not know about is the hidden costs of selling online, which may eventually cause their business to become unsustainable.

For customised help to spot hidden costs, you can always get the help of accountants with expertise in the e-commerce industry. Otherwise, do read on.
E-Commerce Market Size in 2021
According to Statista, the e-commerce market is projected to hit £80,678 million in revenue in 2021. Revenue is expected to reflect an annual growth rate of 3.5%, leading to a projected market volume of £92,464 million by 2025. In 2021, the UK e-commerce market's largest segment lies in Fashion, with a projected market volume of £27,060 million.
Hidden E-Commerce Costs You Need to Know About
Running an e-commerce business may look like a breeze, but there's a lot more going on behind the scenes than you think. From setting up a website to the logistics, there are plenty of hidden costs aspiring entrepreneurs may not know about.
Additionally, with a "customer first" mentality, many businesses try to convince customers to purchase by offering perks such as free delivery, returns, and more. In the long run, many end up struggling with the consequences and end up with an unsustainable business model.
Here are some of the hidden costs involved in running an e-commerce business:
1. Setting Up a Website
While setting up an online business looks easy, do you know how much does it cost to start an e-commerce website in the UK?
A small- to medium-sized enterprise's e-commerce website generally ranges from £2,000 to £20,000, depending on the scale of your project. As such, prior research and discussion should be done so you have a clear direction of your business and can get your website to accurately reflect your business and brand identity.
Of course, an e-commerce website could cost less if you merely require the basics. A budget-friendly e-commerce store with a pre-made interface could cost you less than £1,500. For self-hosted and hosted platforms, you could even lower the costs further by setting up the website yourself.
However, if you require a site that deals with hundreds of transactions by the minute or even second, then you might have to consider investing more. For a clearer gauge of how much it costs to set up an e-commerce site in the UK, the following provides a breakdown:
| | |
| --- | --- |
| Type of Service | Estimated Cost |
| E-commerce website design and development (usually a one-off engagement) | £2,000 to £20,000 |
| Website maintenance and support (annual) | £790 to £7,990 |
| Email and web hosting (annual) | £240 to £2,400 |
| Photography (per photoshoot) | £300 to £1,500 |
| Copywriting (per day) | £240 to £800 |
2. Driving Website Traffic
Unlike a brick-and-mortar store with high footfall, your online business may be lost in the clutter if you do not drive website traffic. To gain visibility and gradually build brand recall, you will have to invest a lot of time, money, and effort to drive website traffic. If you are just starting out, Google or Facebook ad buys can be a feasible and effective way to purchase traffic.
3. Free Delivery and Returns
Offering free delivery and returns could be a great way to persuade your consumers -- but what happens if they take advantage of this? For instance, customers can simply order several variations of the same product, and return the unwanted ones. While free delivery and returns take the financial burden off your customers, this can become an added cost of doing business for you. According to GlobalData, the average return rate for online purchases is 20 to 30%, with the highest being the clothing and footwear categories.
4. Mounting Costs
While the act of returning an item to a brand may seem intuitive and costs next to nothing, that is far from the truth. According to KPMG, the cost of handling a return can be 3 times as much as delivering the item due to the returns procedures as well as the way inventory is being managed. Additionally, some businesses may also have secure areas in place to protect the returned items from theft and damage, incurring extra costs.
When it comes to the returns support systems, hardware and specialist software are required to manage the returned goods, on top of the initial online sales. BeforePrior to heading down to the store, a customer may even drop a call to the customer service team. In a business, the average transaction cost of an administrative task is between £7 to £10. While the online sphere can reduce administrative costs, it does not eliminate this in entirety.
5. Damaged Items
While most consumers return items in good faith, the number of fraudulent cases has been on the increase. To handle customer returns, many businesses find themselves requiring a dedicated returns distribution centre, which is often handled by third-party logistic companies. This also means that business owners will have to bear the extra costs of running a facility. If the returned items are in good condition, they could be put back on sale. However, depending on the seasonality, the returned item may have to go for less. In the event that the item is damaged, business owners will have to bear the costs of repair. The damaged item could eventually be sold to third parties as surplus stock, donated to charity, or even end up in the landfill. All of these involve handling, transport, as well as transaction costs.
6. Late Payments
When it comes to running a business, it is always important to plan for delays in payment -- whether it is from third parties you work with or your customers. Neglecting late payments could result in cash flow problems and even lead to financial pitfalls. Prepare ahead and make sure that your e-commerce business factors in the potential risk of lost revenue as a result of late payments.
7. Insurance
Some e-commerce businesses tend to overlook or underestimate their business risks. For instance, some startups lack insurance, including the statutory. Since markets do not behave similarly, it is crucial for businesses to hedge against potential risks with insurance.
8. Tax and Compliance
Business owners will inevitably have to pay tax, but this does not have to be a daunting task as long as you prepare for it. Ensure that your business is tax compliant from the start and that your online store can handle the sales tax complexities. By ironing out all these issues right from the outset, you can avoid the headaches later on. Some business owners may also prefer to outsource this task so they can better focus on growing their business, and this may incur an affordable fee that you should take into consideration. However, outsourcing may be well worth the investment as there are usually dedicated accountants who are kept up-to-date with the available tax deductions that your business can benefit from.
Need help? Outsource your Bookkeeping and Accounting
We know how challenging it can be to run an online business, but we are here to help.
Over the next few years, it's no doubt that the UK's e-commerce sector will only continue to grow. At Osome, we support online entrepreneurs and their foray into the market. If you need to focus on the core business at hand and find yourself searching for tips on how to do accounting for your e-commerce business, consider letting experienced professionals in the UK, which Osome can offer.
We convert statements from e-commerce platforms into books, provide accounting services, tax filings, and profitability reports, so you don't have to do it yourself. We know how to read docs from any platform, consolidate numbers for each SKU, product group, and market, and show you where your money comes from. Talk to us and finally put an end to your paperwork woes.
Guest Author

Akash Singh
Partnerships Executive | Osome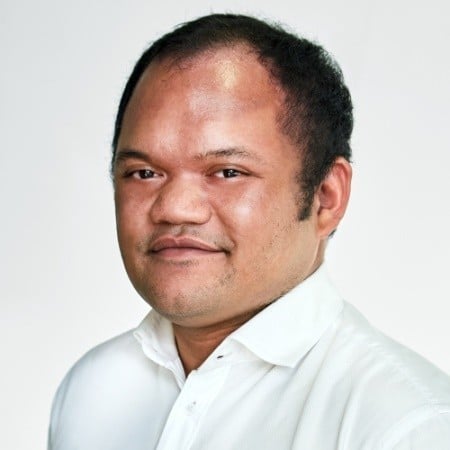 About James Dihardjo
All Articles
See MerchantSpring in Action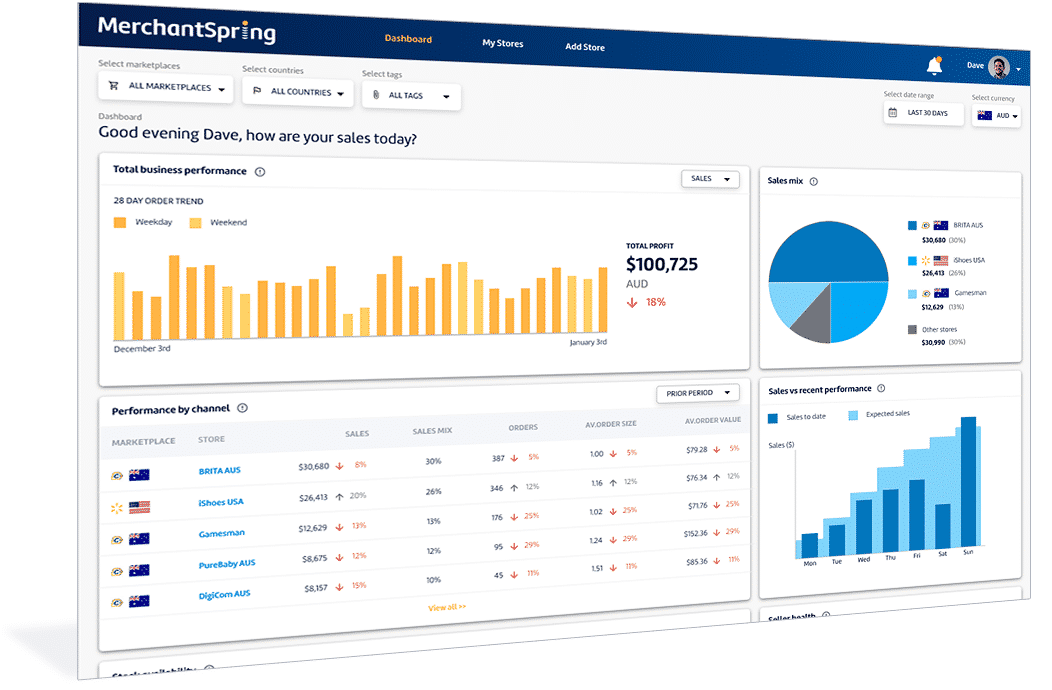 Book Demo