eBay vs. Amazon: how to choose the best marketplace to sell on
eBay and Amazon are probably the two most well-known marketplaces in the whole world. So, this begs the question: how to choose between eBay vs Amazon? What is the best marketplace to sell on?
If you are selling online, the chances are that you're probably already using at least one of them. But you may wonder if you are missing out on something and letting business opportunities pass by you. In this article, we'll explain how to choose between eBay vs Amazon, including their fees and global shipping programmes, which are key to begin selling internationally.
eBay vs Amazon: Understanding the Differences
Amazon crushes eBay on a global scale. Despite only having 13 country-dedicated websites it sells to more than 180 countries. In 2017, the last available data, Amazon had net sales of 178 billion American dollars (globally), against eBay's 9.7 billion.
While it is indisputable that both marketplaces drive much traffic, they don't exactly attract the same audience. The first thing you need to take into account is that Amazon is a retail website with professional sellers and, mostly, new products. eBay, on the other hand, started as an auction site. Some sellers are professionals, and others are just ordinary people selling second-hand items, antiques or collectables. Although you can set a fixed price, many listings will be auctions, and buyers feel free to send offers.
Amazon vs eBay seller fees
As a seller, there are quite a few differences between eBay and Amazon when it comes to payment and fees.
Generally speaking, Amazon fees are more straightforward, although you should check the fees for your category. Amazon has two different seller plans.

The Individual plan – for fewer than 50 items a month – has no subscription fee. You'll pay only $0.99 for each sale plus referral and variable closing fees on some categories.
The Professional selling plan costs $49.95/ month plus fees. All sellers pay referral fees, which range from 15% (jewellery, books, music, outdoors, sports and software) to only 6% on video game consoles and PCs. See all Amazon referral fees by category.
eBay has an elaborate payment scheme. It waives the listing fees out of the first 40 items, and then it charges an insertion fee. This fee varies according to the price of the listing. As of May 2020, they're set at $1.65 for listings up to $100 and $3.85 for those over $100.
You'll always pay a selling fee (which eBay calls "final value fees", which is 10.9% of the total sale amount if you don't have a store (up to a maximum of $440). There are several other opt-ins, such as adding a subtitle ($2.20), providing an auction + buy it now button (from $0.44), whose price may vary with the category.

eBay shops demand a monthly subscription. eBay Australia has three store plans:

Basic ($24.95)
Featured ($54.95)
Anchor ($549.95).


Having a store will allow you to display your products in a more personalized layout, but mostly it will change your final value fees and the number of listings you can insert per month.

eBay may charge extra selling fees if you don't meet their performance standards (fees increase 4%) or if you have a high score on 'item not as described' (fees increase 5%). This policy does not exist on Amazon.
Once the buyer pays, Amazon takes 14 days to release the payment. eBay offers next-day payment.
Amazon does not accept PayPal as a payment method. It only accepts credit cards (Visa, Visa Electron, MasterCard, EuroCard, American Express and Delta). eBay, on the other hand, takes both PayPal and credit cards. eBay also lets buyers pay monthly, which might work as an incentive for buyers who can't afford your products.
You can simulate potential revenue with profit calculators:
eBay vs Amazon fulfilment and shipping programmes
Amazon FBA. With Fulfillment by Amazon (FBA), sellers store their products in Amazon's fulfilment warehouses. When an order comes through, Amazon picks, packs and provides the customer service. Learn more about Amazon FBA's benefits and disadvantages.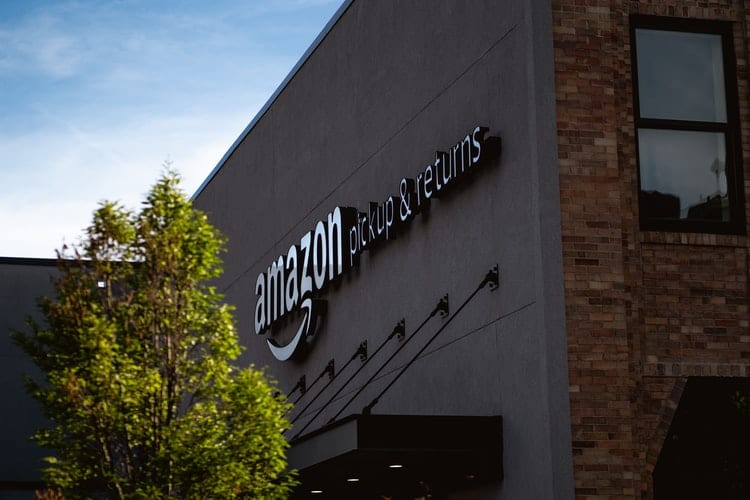 eBay's Global Shipping Programme. eBay was a pioneer with its global shipping programme. Sorting out the shipping (especially of larger items) is a seller's nightmare, so eBay provides access to a plan with worldwide shipping. You send the item to a local depot, which is cheaper, and eBay forwards your parcel to the buyer's country.
Selling internationally on eBay vs Amazon
As explained above, both platforms have strong programmes that enable you to sell internationally. Yet there are two more things that we should stress.
While Amazon is famous worldwide, it isn't necessarily more mainstream in the countries you want to sell. Research each marketplace to understand where there is a high demand for your product.
The second thing is that it's much easier to start selling internationally once you've set up a domestic store. You already have your product listings, so you only need to replicate the pages on local websites or add countries to the list of places you ship to.
Breakdown: how to choose between eBay and Amazon
Based on the differences, we explained so far; you should take into careful consideration:
The type of goods you're trying to see. Are you a retailer selling brand new products? Or are you selling unique, second-hand items, such as antiques or collectables?
The fees of each platform and how they impact your profitability depending on the category of items you sell.
The tools and features that are available to sellers.
Don't forget they are marketplaces: what makes your proposition more appealing to buyers? How many sellers and listings are there already in your category, and how can you differentiate yourself from them? Can you offer a more competitive price without compromising profitability, for example?
Types of Products and Merchants

Third-party sellers and some professional sellers

A mix of retail and used products (80% are new products with fixed prices)

Retail prices, where you compete with other retailers

Some fixed price products, but many are auctions and buyers can send offers

A $49.95 AUD fee to list products on Amazon.com.au.

A 6-15% commission fee off the top of any sales generated through the Marketplace. This fee is determined by the type of product you're selling. View category referral fees

An insertion fee that's charged per listing. Your first 40 listings are free however after that eBay will charge:

- $1.65 AUD if the starting price is under $100.

- $3.85 if the starting price is above $100

A feature fee, which is charged if you use things like subtitles to entice buyers

A final value fee which is charged per item sold. In May 2020, this fee is 10.9% of the total sale amount, to a maximum $440 per item

The Individual plan costs $0.99 per unit sale. The Professional plan costs $49.95 per month no matter how many units you sell.

Ebay Shops has 3 plans:
- Basic ($24.95)
-Featured ($54.95)
- Anchor ($549.95).

Visa, Visa Electron, MasterCard, EuroCard, American Express and Delta. Doesn't accept Paypal.

Next day payout to seller

eBay's seller protection allows you to report a buyer who is dishonest, while they as a company actively use detection methods to identify and block buyers who break buying policies. If customers refuse to pay on eBay, they are blocked from leaving feedback until they pay.

With Amazon, unhappy customers can make an A-Z Guarantee claim, which can be terrible for your online business. Amazon also offers Fulfilment By Amazon (FBA) which protects you as a seller from damage caused by a claim
eBay vs Amazon: The Final Conclusion
One isn't necessarily better than the other. Both can be interesting for your business, depending on what and where you're selling your products. Perhaps you will even need some hands-on experience to make a final decision, which will allow you to test the features, audience and back office of each marketplace. In that case, you will need to learn the details about how to sell on Amazon or how to sell on eBay. Or maybe your company may profit from being on both platforms permanently reaching different audiences on each marketplace.
Either way, a software to manage all your marketplace profiles can help you keep track of your stock, your sales, replicate listings for local pages much more quickly and, of course, make informed decisions about where to sell.
Learn more about eBay and Amazon on MerchantSpring blog.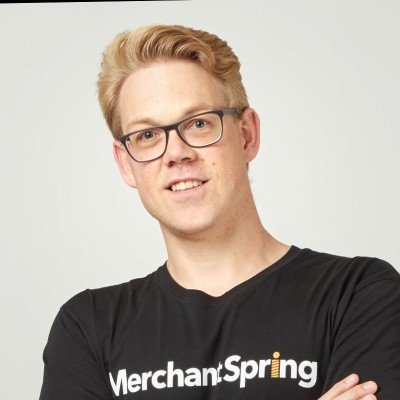 About Paul Sonneveld
Product Owner
All Articles
See MerchantSpring in Action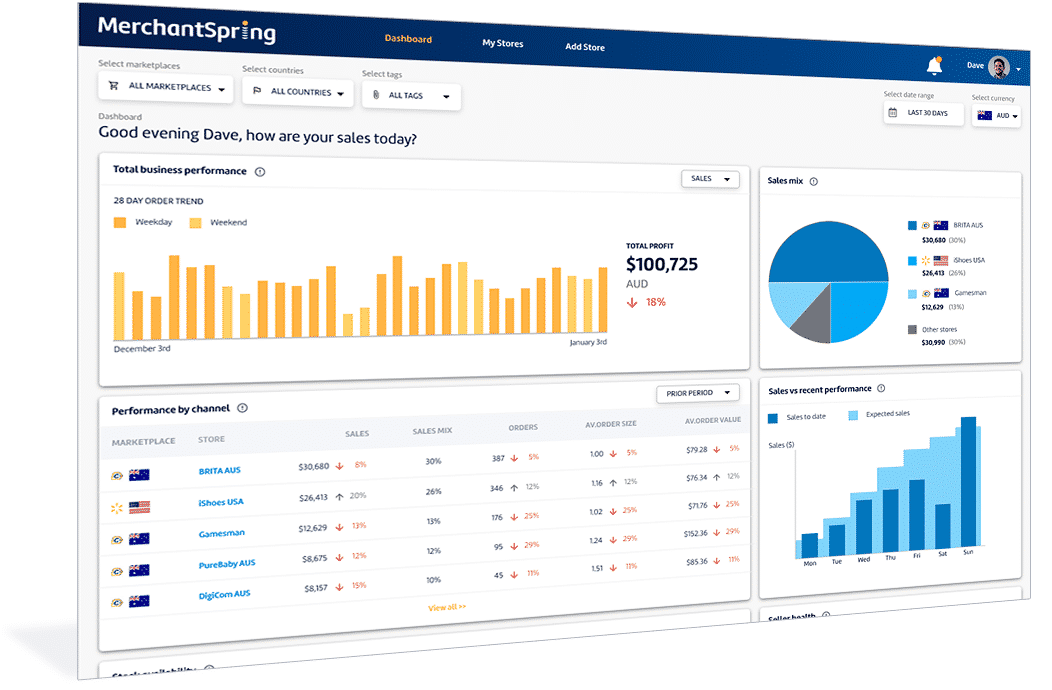 Book Demo