Grow Your Seller Reputation in 2021: Why Ratings, Feedbacks, and Reviews Matter
Michael Le Boeuf once said, "A satisfied customer is the best business strategy of all". Whether you like it or not, reviews are all the rage. In reality, 91% of customers believe reviews are as trustworthy as personal recommendations, and 95% of buyers read online reviews before making a purchase.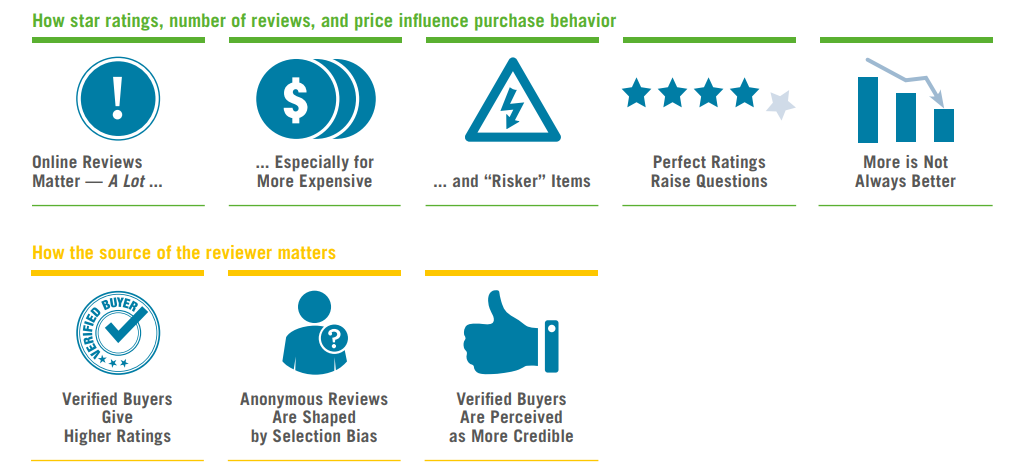 However, it's obvious that Amazon doesn't appreciate sellers who ask for feedback. They've increased the limits on how sellers can request feedback over time, and the ultimate message is clear: we don't want you to do it. That's why the addition of a "Request a Review" button to the Order Details page in Seller Central has sparked a flurry of questions among sellers. It seems to run counter to everything they have been doing so far.
Perhaps Amazon simply just doesn't want you to do it. Only Amazon can do it.
But guess what? MerchantSpring can do better. No more clicking and start automating. But we'll get into that later.
Reviews are a powerful form of consumer engagement and apparently, Jeff Bezos and his team are obsessed with customer satisfaction and loyalty. They realised that as Amazon continues its rapid growth, consumers are increasingly making purchase decisions with the help of one of the most powerful eCommerce tools: consumer reviews. That's why Amazon is frequently updating its review guidelines for both buyers and sellers to ensure customers ended up having a big smile on their faces after purchasing an item from the Amazon website.
Reviews are useful for more than just customers looking for the right item or which shop to buy from. They're one of the most successful ways to drive sales, be qualified for buy box, increase conversions, build reputation, and boost your search rankings. At the end of the day, the higher your profile ranks, the more likely the product will be seen by ideal customers. Positive Product Reviews and Seller Feedback scores are one way to boost the rank of your product listing. You're less likely to persuade customers that your product outperforms the competition if you have few reviews—or if the ones you do have are negative. As a result, the ability to receive reviews from customers will determine whether your product succeeds or fails.
While reviews are valuable for any online business, they are ten times more important (and ten times more difficult to obtain) on Amazon.
Now the question of how to get reviews on Amazon – is the most important to answer for anyone looking to successfully sell on the marketplace platform.
That's why in this post we will look at the importance of Amazon reviews for sellers, what are the regulations surrounding their reviews and how Amazon review automation software would help you save time and never miss an opportunity to earn a review.
But before we get into the topic of getting reviews on Amazon, we will first look at the differences between Seller Feedback and Product Reviews – two crucial things on Amazon that are often used interchangeably, but they serve two very different purposes. Make sure you understand the difference and know how to manage both when building your reputation.
So, let's start.
Amazon Seller Feedback vs. Product Reviews
You know that feedback and product reviews both add value to your Amazon business as a seller, but do you know the difference between the two?
Seller Feedback: It's All About You
It's all about you as a seller when it comes to seller feedback. It functions like a report card, showing the level of customer service you provide. To see your Seller Feedback, go to your account's left navigation and click on Received Messages under Communications, then click on the Seller Feedback tab. You can display your Feedback on this screen and order it by Rating and Status.
Customers themselves can see your Seller Feedback by clicking on your store information under your product listing.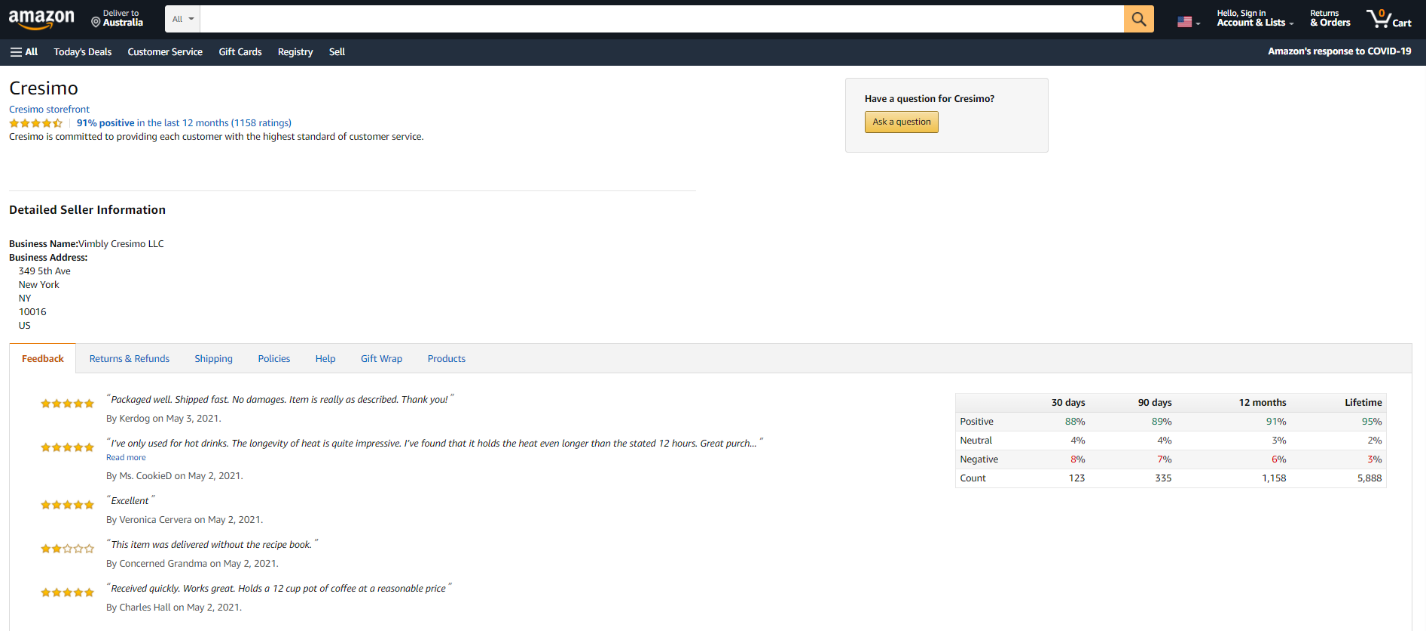 Seller feedback usually covers selling aspects like packaging, shipping, professionalism, and customer service—but NOT products.
Your customers can leave reviews directly on their orders page or on Amazon's dedicated feedback page. Customers can give sellers feedback in the form of ratings and optional comments. They have 90 days from the date of their order to complete this task, during which they will be asked clear yes-or-no questions such as:
Were you happy with how the seller packaged and shipped your order (for products)?
Was the seller professional and was their work of good quality?
If applicable, did you get good customer service, and did the seller fix your issue quickly?
Would you buy from this seller again?
What would have improved your experience?
Feedback from sellers is compiled over time and graded on a scale of 1 to 5. Negative interactions are ranked as 1 or 2, while 3 is considered neutral feedback. Finally, a 4 or 5 represents positive seller feedback.
Dividing positive feedback by total feedback earned during a certain period of time tells you your Amazon feedback score. Your score is displayed on your storefront and when customers view other selling options on Amazon product pages.
Product Reviews: It's All About the Products You Sell
Product reviews, on the other hand, are discussions of what the customers think of the product they purchased from you. It has nothing to do with the seller or the purchasing experience – although it may affect one another.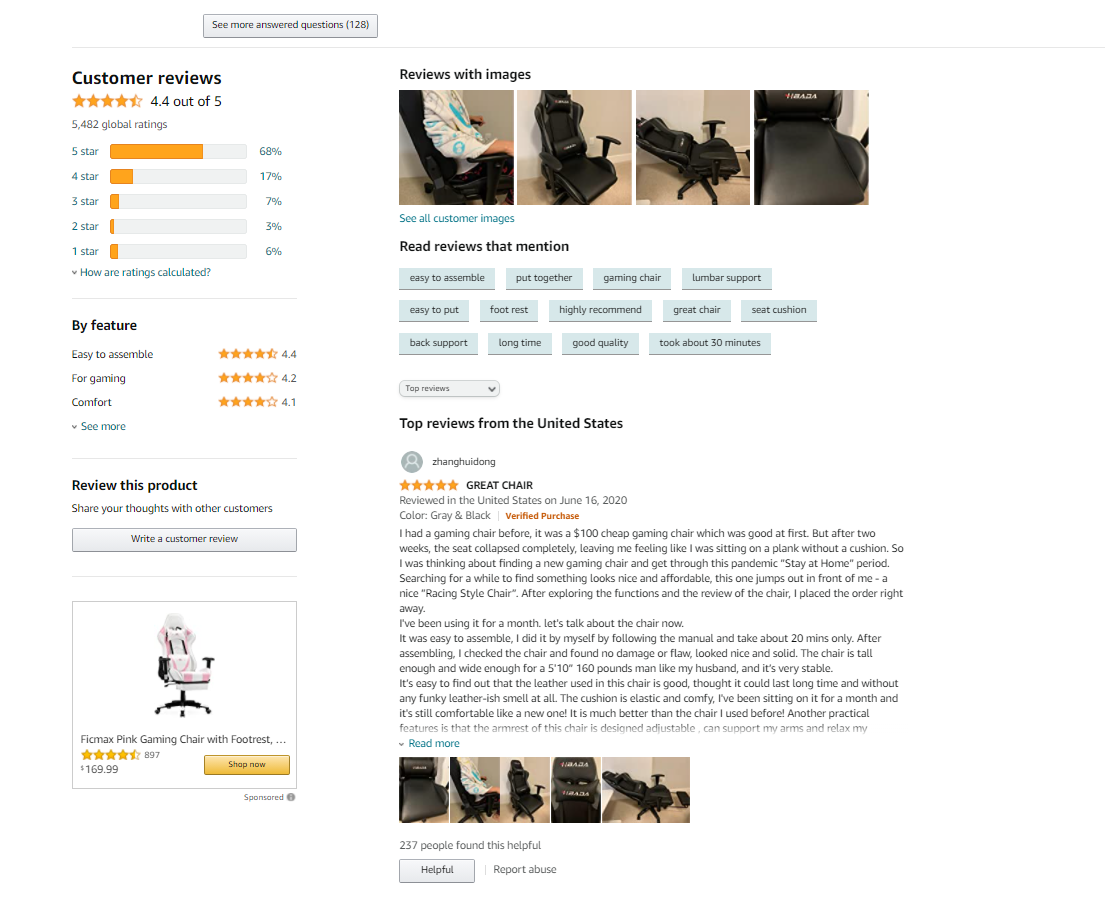 Consumers often rely on online reviews when making buying decisions, so product reviews are critical for your Amazon business. Online customers trust Amazon because it works hard to ensure the reviews are genuine and not distorted.
Product reviews, good or bad, are very visible on the product detail page. Product reviews also offer the consumers a forum to share their complaints and issues about the product instead of slamming the seller. You can have a comment deleted if it breaches the platform's rules or has little to do with the purchasing experience. To do so, send a case to seller help.
But most importantly, you can use the details from reviews to help you make potential stocking decisions. You may gain insight into consumer concerns and desires by paying close attention to product reviews.
How Feedback and Reviews Impact Sales
Understanding the difference between Amazon feedback and ratings will help you achieve your Amazon business goals. On Amazon, both positive feedback and product reviews contribute to a trustworthy reputation - all while boosting sales, improving rank, and creating a good reputation so that your business stands out on the ultra-competitive marketplace. At the most basic level, reviews help drive customer behavior by providing social proof that your product is worth purchasing. Great reviews enable brands to compete with more well-known competitors, but also to assist customers in overcoming conversion friction if your products are relatively more expensive than the rest of the category. With 66% of shoppers now starting their product search on Amazon, it's now all the more important to have feedback, ratings, and reviews to capture the clicks from the mammoth amount of traffic Amazon marketplaces attract.
Increasing the number of reviews can also help to boost sales on Amazon – subsequently improving your BSR, which helps your product appear in more Amazon search results and earn more clicks to your listing. The more reviews you have on your listing, the more likely it is that a visitor will become a customer who purchases.
Reliable and positive feedback and reviews will lead to a higher click rate, higher traffic, improved conversion rate, a higher Amazon ranking, and ultimately impact your overall revenue. This is an indisputable cycle that sellers should take into account if they want to make a lot of profit from selling on Amazon.
Online Shoppers Make Decisions Based on Amazon Feedback and Reviews
By nature, customers are cautious when buying online. According to study after study, consumers are becoming highly dependent on online reviews when making buying decisions. Consumers want feedback and will turn to third-party sources if brands and retailers do not provide this information.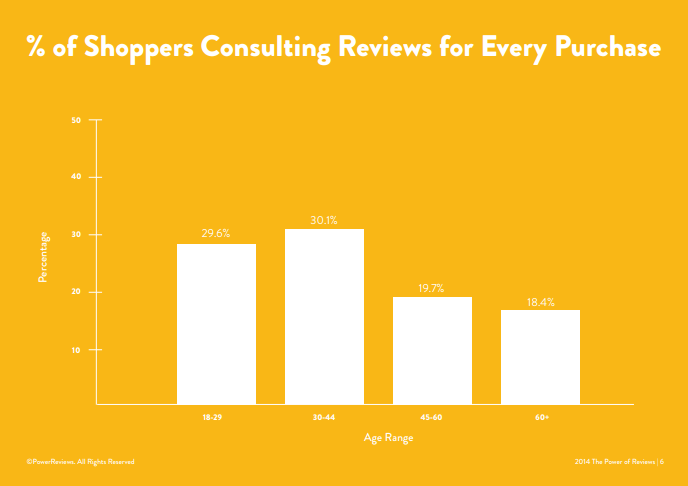 A study suggests that an increasing number of shoppers are relying on reviews as they decide when, where, and how to buy. In fact, almost all shoppers—95%—reported consulting customer reviews. These numbers illustrate that reviews have become ubiquitous and are an expected part of the purchasing process.
The process of making a purchase decision has several stages – as stated by John Dewey: recognising the need to purchase, a search for the desired product, assessment of alternatives, the purchase, and after purchase assessment. Each stage is closely linked to psychological factors as most of the marketing activities are aimed at appealing to the desired state of a customer.
Put yourself in the shoes of an online shopper: if you have a million similar products to choose from, you're more likely to click on the one with over 100 positive feedback and a higher rating. Customers trust the content of customer reviews because of the principles that underpin the Amazon review framework. Customer loyalty to the platform is also ensured by their confidence in the review system. When shopping online, customers value Amazon feedback and reviews because they have little else to rely on but the product page.
Customers enjoy reading other people's opinions and determining whether or not the purchase was good for them. Every customer evaluated three aspects of the review: how fair, perfect, and expected the product is. It simply means they want to know how the products will appear and function. Surprisingly, this is what most people say in their reviews. They describe their desires and how a product satisfies them.
On a side note, yes, positive reviews and 5-star ratings are what you as sellers would prefer. But the truth is that a negative review is just as important as a five-star rating for sales and conversion. Others may suspect your positive reviews are fake if you don't have a single dissatisfied customer. This is when your prompt responses and actions to resolve the issue will demonstrate to potential clients that you genuinely care about their reviews.
Recognising the increasing importance of online reviews is the first step towards gaining a better understanding of the market and driving your sales.
Amazon Product Review Affects Product Rankings
Here's the question: was your purchasing decision influenced by the product's description or a user review? More than likely, product reviews will have a greater influence on your decision. Apply the same logic to Amazon selling and you'll get a sense of the chemistry at work in the relationship between product reviews and product ranking.
Product reviews on the Amazon Marketplace play an important and multifaceted role in overall sales success. The number of product reviews you receive, and the quality of these reviews are important ranking factors. As the importance of reviews has grown, they have begun to infiltrate search engine algorithms and have an impact on search ranking.
Amazon's product ranking algorithm is called A9, and as quoted by Amazon, the product which sells more ranks higher. Although Amazon does not reveal the specifics of its algorithm, it is a fact that the path to a higher Amazon sales rank is linked to the number of reviews and ratings posted about a product as well as the keywords searched.
Take note of the correlation between Amazon search results and products with a high number of reviews. Products that rank first for a broad keyword typically have more and higher-quality reviews than those that rank lower on the search result. Plus, the availability of search filters allows customers to ultimately find which stores sell the best products for them by applying the "Avg. Customer Review" (a.k.a. product feedback) filter for any given search. This makes the product review one of the most important aspects that you should pay attention to as a seller. The more reviews and ratings a product has, the more likely it is to outsell similar products with fewer reviews and ratings.
Now, what if, a negative review is posted about your product? Failure to respond to your customers' concerns has a negative impact on your credibility as a seller as well as the product's quality. ThereforeTherefore, it is important to immediately assist dissatisfied customers since your quick response as a seller can aid in the removal of the negative review. In most cases, prompt customer service can lead to them changing their negative review to a positive one.
Amazon Feedback and Reviews Affect Conversion Rate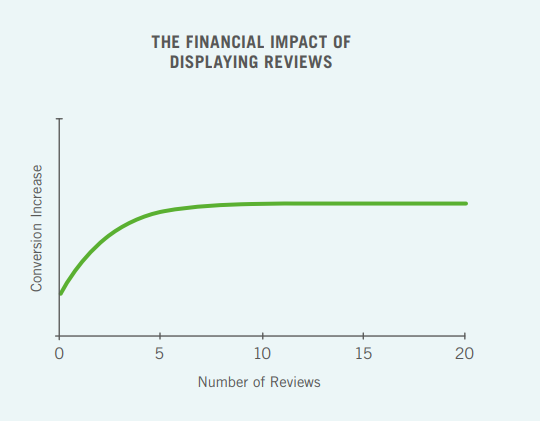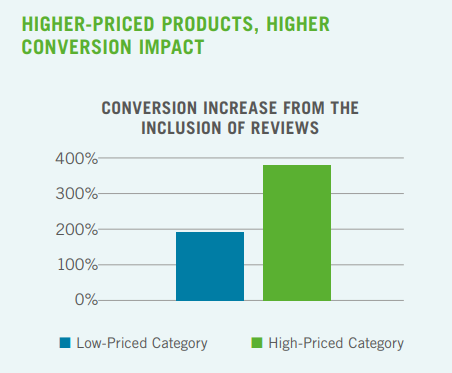 It may appear intuitive that the availability of reviews will increase a consumer's likelihood of purchasing a product. However, many people may be surprised by the magnitude of that impact. According to a report by Spiegel, displaying reviews can increase conversion by 27%. The report also proposed that as the price of the product increases, the importance of reviews also increases.
Positive feedback and reviews increase traffic from potential customers, which leads to more sales because these visitors choose your product after reading the positive reviews. This is how customer feedback and reviews affect your conversion rate and business sales, which should be the primary metrics used to evaluate your selling performance.
Negative feedback and reviews, on the other hand, will result in significant losses in Amazon sales because visitors will look for other similar products with fantastic and trustworthy feedback and reviews. Customers are more likely to trust items that have received positive feedback because it gives them more confidence in making a purchase decision.
Amazon Seller Feedback Helps You Win the Buy Box
If you haven't figured it out by now, the Amazon Marketplace is a seller-neutral environment. The majority of the time, customers have no idea who they're buying from. Amazon is unconcerned with who makes the deal as long as the seller has a track record of offering the best possible customer service – and since the Buy Box is Amazon's vehicle for putting this sort of seller in the spotlight, you can bet that seller feedback plays a role in deciding which offers to make it into the Buy Box.
Unlike product reviews, seller feedback has a direct impact on your Amazon sales success due to its effect on the Buy Box. Seller feedback is an important component of your Order Defect Rate, which Amazon heavily weights in its Buy Box algorithm. Seller feedback considers answers to questions such as whether or not the product arrived on time if the seller accurately described it, and if the seller was considerate and respectful.
When all other factors are equal, a seller with a good reputation would win the Buy Box more often than one that has a history of disappointing Amazon customers.
Let's say that If you have a feedback rating of over 95% (ideally over 98%), you'll improve your chances of getting a share of the mysterious Buy Box. If your feedback rating is less than 90%, you may want to reconsider your selling methods, as it's likely to be affecting your revenue, earnings, and Buy Box percentage.
Therefore, while seller feedback is not as prominently displayed in the buying process as a product review, it should be taken seriously by sellers who want to grow their Buy Box ownership share, because, at the end of the day, the majority of your Amazon sales go through the Buy Box.
Amazon Rules Surrounding Feedback and Reviews
Every seller agrees on the importance of customer reviews on Amazon. The number of positive reviews you have and whether your feedback/reviews are better than your competitors' are two factors that can influence your status as a seller.
When it comes to the above, you may be tempted to leave poor reviews on your competitors' pages to crowd out the good ones, but Amazon specifically prohibits this. Even, if you're thinking of boosting your score by reviewing your products, you won't be able to do it.
Unfortunately, due to increased abuse and manipulation by Amazon sellers when it comes to reviews, Amazon has made considerable changes to its product review policy. In the charts below, you could see a study that suggests the number of incentivized reviews on Amazon has increased significantly since 2015.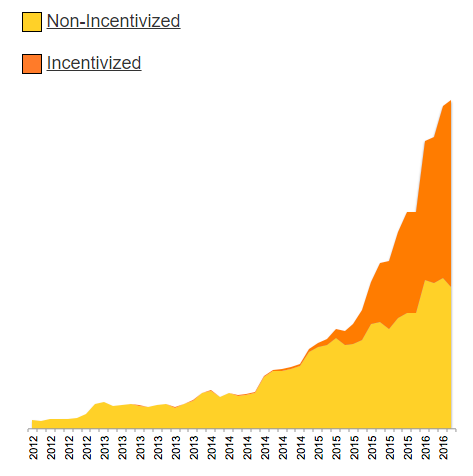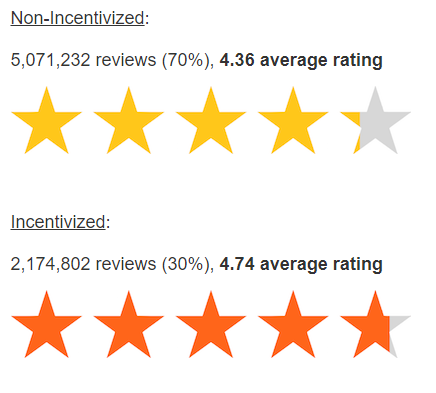 From Amazon's perspective, there are two reasons why incentivized reviews should be prohibited. First, the number of incentivised reviews has risen dramatically. Second, incentivised reviews are generally 'too positive' and may create a distorted image of a product.
Amazon would not risk losing the credibility of the reviews and therefore they are constantly updating their Customer Review Policy.
Amazon Customer Review policy violations include, but are not limited to, the following:
Incentivizing reviews to buyers.
In return for a review of their product or a competitor's product, a seller gives a third party a monetary incentive, a discount, free goods, or other compensation.
Trying to offer a refund or reimbursement to a customer if they remove a negative review.
Using a third-party service (i.e. Freelancers) that offers free or discounted products tied to a review
Having family members or employees leave reviews.
Directly asking for a positive review.
Diverting negative reviews to sellers or a separate feedback mechanism, while positive reviews are routed to Amazon.
Using a customer's account to write or manipulate a review.
Using review aggregation to establish a variation relationship between products to manipulate feedback and raise a product's star rating.
If you're thinking of cheating Amazon's system, you may be faced with serious consequences. Amazon will take immediate actions that include, but are not limited to:
Withdrawal of the seller's Amazon trading rights and withholding of funds on an immediate and permanent basis.
The removal of all the product's reviews and preventing the product from receiving future reviews or ratings.
Permanent delisting of the product from Amazon.
Legal action against the seller includes a lawsuit and even imprisonment.
Disclosing the seller's name and other personal information publicly.
When it comes to customer trust, Amazon doesn't mess around. If you break the rules, don't expect a slap on the wrist.
How an Amazon Review Software Tool can be a Game-Changer
Strong feedback and reviews, without a doubt, affect sales volume. As a result, having more of them is usually in the best interests of Amazon sellers. However, with all the considerable changes to the Amazon Customer Review policy, sellers find out more difficult ways to get reviews from their customers.
In an ideal world, you may be able to deliver these emails to your customers manually, but if you are receiving a large number of orders every day, this becomes impractical. But cheating the Amazon system won't do sellers any good. Chances are high that all deceptive methods won't be effective for long and it's very likely that you'll get your seller account suspended or even worse – banned forever. Trust in Amazon customer service reviews play a major role in Amazon's success. You need to play by the rules and that's why using Amazon review software that is automated is the best option.
The good news is that review solicitation is now possible via a review automated software tool. You can pretty much allow data-driven machine learning algorithms to do the heavy legwork for you. We understand that soliciting reviews requires monumental effort if done manually. That's why MerchantSpring built the functionality for Amazon sellers to completely automate review requests, assist you in increasing your product feedback and ratings, allowing you to invest time back into your business.
So, if you want more customer reviews that are fully compliant with the Amazon rules on complete autopilot, try our Amazon Review Automation.
Sign up for a 14-day free trial, no credit card needed, and get yourself a powerful new feature of MerchantSpring!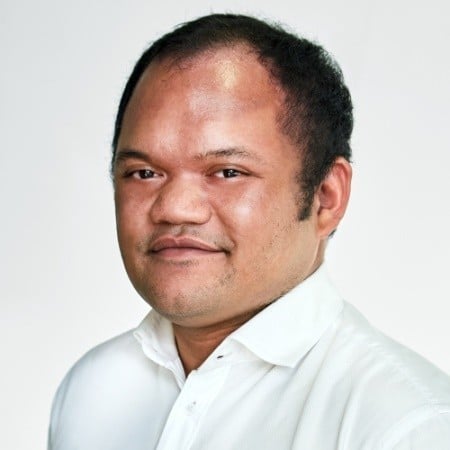 About James Dihardjo
All Articles
See MerchantSpring in Action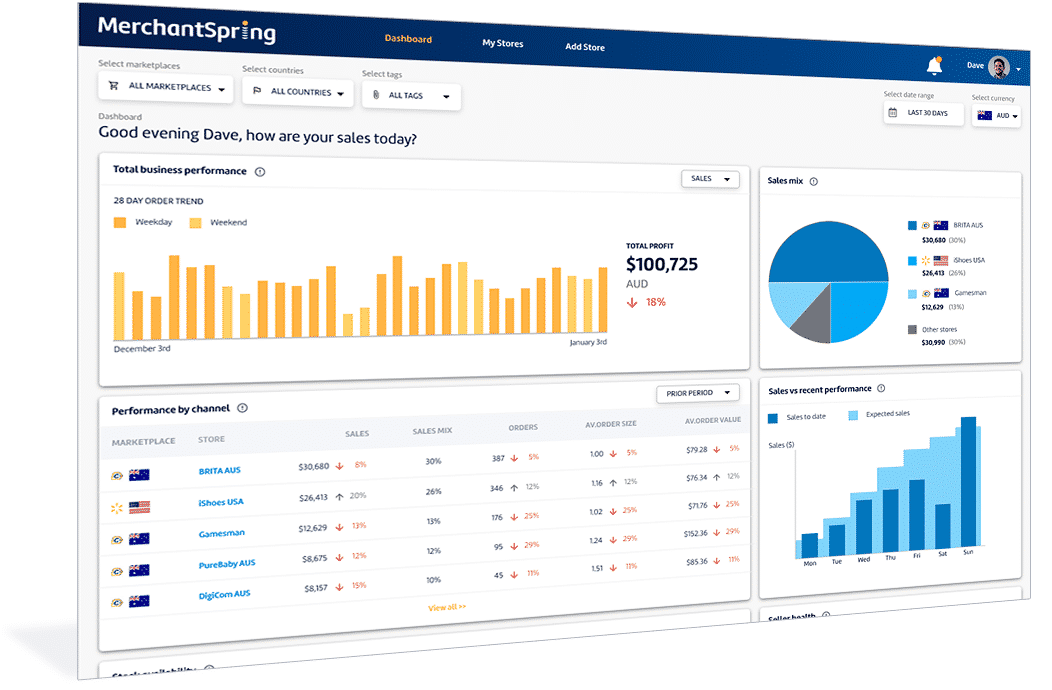 Book Demo