ManageByStats Free Marketplace Analytics Review
Amazon is undergoing some changes... Isn't it time for your business to evolve as well? Perhaps your tool kit needs a revamp?
If you sell on Amazon and need to maximize your profits, offering high-quality products isn't enough. You can't afford to lose customers because you don't have the information you need to make the best decisions. Increased sales can be achieved by researching your market, understanding how customers behave, how products perform, and using Amazon advertising effectively.
This is where ManageByStats comes in and if you are reading this article because you are thinking about signing up with ManageByStats you are in luck because we have done a full 'warts and all' review for you so you don't have to waste time signing up, connecting your Amazon store only to find out it may not be for you.
What is ManageByStats
By Amazon sellers for Amazon sellers – ManageByStats is a suite of tools developed by Phillip Jepsen, an Amazon seller himself. It aims to provide insights and functionality that is not provided by Amazon or other services. ManageByStats comprises 25 tools designed to give Amazon sellers more control and visibility over their business. This all-in-one Amazon selling toolkit will automate and streamline tasks like Amazon inventory management, customer relationship management, listing optimization, product analysis, financial reporting, PPC campaign management, and more.
This suite of the software handles millions of transactions and tracks comprehensive data for over 5,000 active users. The true strength of ManageByStats is the data-driven perspective it provides to the Amazon seller.
Features of ManageByStats
Seller Tools
Every aspect of the "Seller Tools" module is designed to help Amazon sellers. Its core functionality is the syndication of your Amazon sales data to provide sophisticated reporting to help you analyse your performance and improve your trading decisions.
Here are the main tools included:
Profit Dashboard
Statistical Reporting
Performance Charting
Product Grouping & Management
Customer Database
Transactions Database
Feedback & Reviews Monitoring
Inventory Management
Seller Tools includes a variety of features and tools to help you manage your Amazon company, and the list is always growing. Everything is displayed in graphs, providing a visual aid to your analysis.
SellerMail™
SellerMail will automatically schedule and deliver a series of emails to the buyer when a transaction happens in your Amazon Seller Account, thus allowing you to have complete control over what is sent. That way, customers who want to contact an Amazon seller after making a purchase will know exactly how to do so.
Advertising Manager
The goal of effective Amazon advertising is not just to increase sales but to also do it profitably and effectively. ManageByStats built-in Amazon PPC manager assists sellers to improve their advertising performance by making it easy to evaluate, change and track their campaigns, ad groups, advertisements and keywords.
The pre-saved filters and views display how keywords, campaigns, and ad groups are performing and the scheduling and automated bids adjustment features will pause keywords and raise bids on an hourly basis to meet ACoS (Advertising Cost of Sales) goals. Users can view all metrics in a graph to get a visualisation of the overall performance.
Catapult
This cool feature of ManageByStats includes a suite of Amazon listing growth tools:
Product Retriever - helps consumers find top-performing items to sell by doing analysis and locate them.
Keyword Scout - assists users in researching and discovering the best keywords for search ads, as well as tracking such keywords for ranking.
Distiller - enables users to refine large keyword lists produced by Keyword Scout in order to find high-performing keywords.
Wordsmith - Ensures that the listing being generated contains all high-performing keywords.
Keyword Tracker – allows users to easily view and manage rankings of all keywords.
Product Finder
This ManageByStats tool assists users in locating the ideal product(s) to sell on the Amazon marketplace. The Product Finder database, which is updated daily, contains 1.25 million items. Users can search the live database for product ideas based on a variety of parameters, such as BSR, ASIN, reviews, rating, price, sales price, and measurements. Bottom line, ManageByStat's Product Finder tools help you learn everything about your product listing at-a-glance.
Pros & Cons
Keep in mind that when using the tool kit, there are a few things to expect, both good and bad:
What We Love About it – The Pros
Great for Amazon analytics.
Data reporting on the platform can be highly customised, allowing you to view and assess the company's results from a variety of angles (product sales performance, profitability, inventory management, customer satisfaction, etc.).
The unified system is perfect for private label sellers who want to get an overall insight into how their products are performing.
Provides a lot of functionality for a very reasonable price.
Reliable customer support
What we're Unsure About – The Cons
User interface is not always intuitive
Does not support other channels like Shopify, Walmart, eBay or others.
Only allows users to connect 2 seller accounts for their Elite mid-level plan.
Custom plans may be too expensive for some customers
Pricing of ManageByStats
For a variety of tools available to use, ManageByStats's price is reasonable and well worth the cost. A free 14-day trial is available to new users and the best part is that no credit card is needed. That is, you do not have to cancel the subscription until it is automatically paid, saving everyone time and aggravation.
There are three different plans offered by ManageByStats depending on the needs of the customers and their capacity to pay:
Starter plan - Starting at USD 24.97/month, this entry-level plan is ideal for new sellers who are in the process of finding their first product and listing it on Amazon.
Elite plan – Starting at USD 89.97/month, this most popular package is built for more seasoned, active sellers who need analytics to help them develop their businesses.
Enterprise plan – Aimed at larger sellers who are serious about growing their business. Customers will be able to utilize all tool suites, advanced PPC solutions, and expert listing analysis. These all are offered at value-based pricing, and you'll need to contact them to get a price quote.
Is It Worth It?
If you're a new or experienced Amazon seller, the answer is YES, because ManageByStats is a flexible platform that can help you get started and grow your business. No matter what stage of growth your business is in, ManageByStats will provide you with thorough data to help you identify opportunities for which you can act quickly.
However, if you're a multichannel seller aiming for multichannel profit, then NO, ManageByStats is not for you. You should consider software solutions like MerchantSpring Marketplace Manager, an all-in-one Multi-channel eCommerce Performance & Analytics platform. We help businesses manage Amazon, Walmart, Shopify, eBay & 80+ other global accounts from one unified dashboard. With just a single platform, MerchantSpring Marketplace Manager allows you to connect and optimize many stores, not only Amazon but also eBay, Walmart, Shopify, and 80+ marketplaces globally.
Try Marketplace Manager's Free 7 Day Trial and connect all your stores in seconds!
All features included. No credit card needed.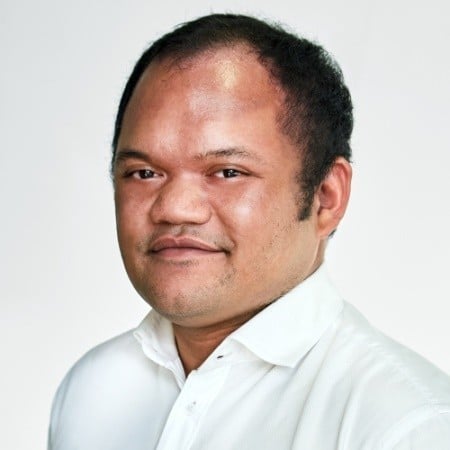 About James Dihardjo
All Articles
See MerchantSpring in Action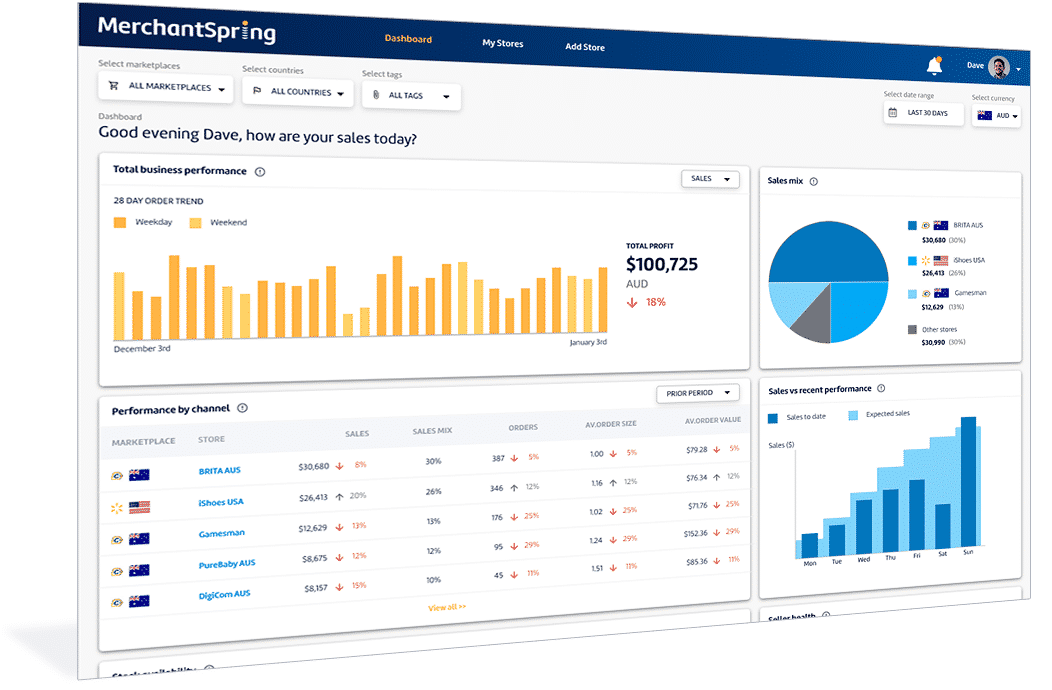 Book Demo