8 Essential Amazon Tools for Amazon Sellers in 2021
8 Essential Amazon Tools for Amazon Sellers in 2021
More people are learning about the advantages of starting an Amazon FBA company in 2021.
To become a successful Amazon seller, there are multiple things you need to keep track of. Advertising, shipping, price, customer service, excise, payments, and so on are all aspects of eCommerce or online shopping that you need to pay attention to as your business grows. Plus, there is a lot of competition on Amazon these days, which is why it is critical to use a strong tool.
Many software vendors, on the other hand, bundle their offerings in a deceptive manner. As a result, sellers have no choice but to go through a trial-and-error process, trying out one app after the other before they find the one that works best for them.
We've been there and done that. This is why we've compiled a list of dependable service providers who can help you with every aspect of your Amazon business.
There are many different tools available, and we hope this list helps you make the right decision. Check out this list of the 8 best Amazon tools and take your Amazon selling game to the next level!
Helium 10
Helium10 is hard to beat when it comes to new product development, keyword study, and listing optimization. Helium10 is one of the most complete solutions available - with a surprisingly advanced feature set. Instead of being a single tool, Helium10 is a collection of over a dozen, making it extremely diverse and flexible, as well as excellent value for money.
Helium 10's famous product-research tools will benefit you whether you're a veteran seller or just getting your feet wet. The dashboard gives you instant access to every piece of data you need to scale your business to six-figures and beyond.
Plus, with its chrome extension – every time you open any page on Amazon you'll have instant ongoing access to Helium10's interconnected tools.
What's more, unlike most other Amazon seller tools, they provide a free plan. The price for Helium10 is a little more complex, but for good reason. One of the main reasons is that you can subscribe to several of Helium10's tools separately if you only need one or two and don't want to pay for the entire package.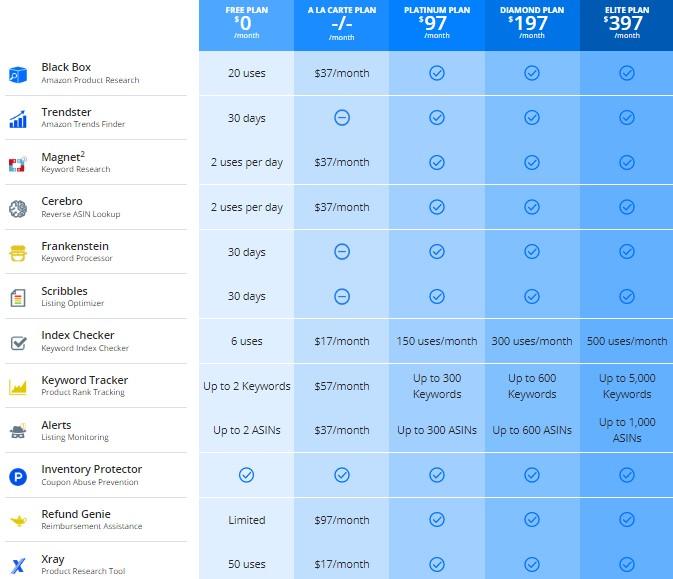 Sellics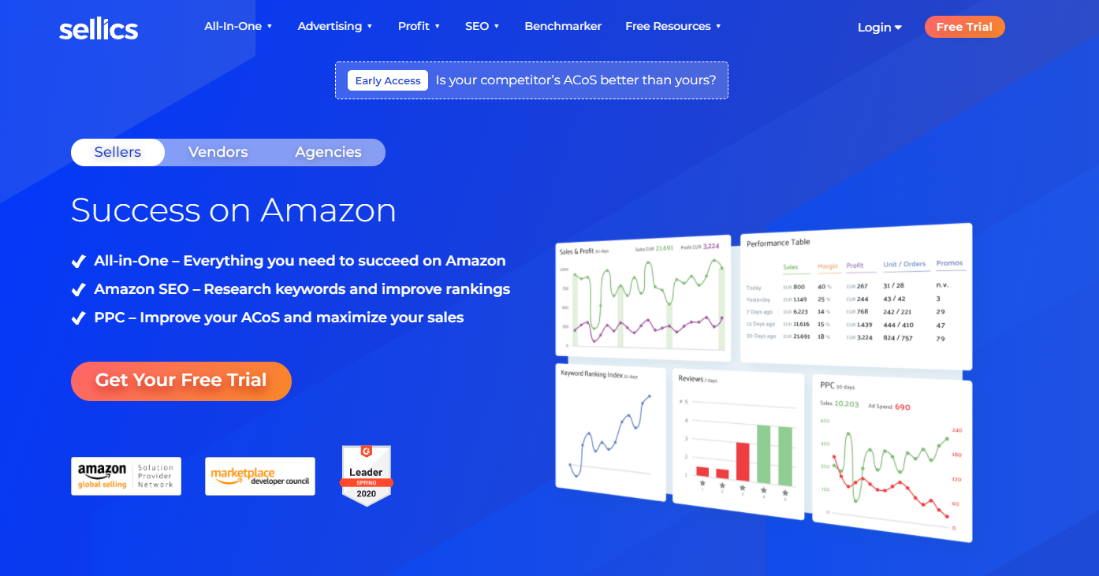 Sellics makes it simple to get started with your Amazon business. This platform is one of the most well-known all-in-one FBA solutions, for good reasons too. It combines 7 analytics tools into a single package and includes separate systems for Amazon suppliers and vendors: PPC, SEO, Reviews, Research, Competitor monitoring, and inventory management.
One of the most remarkable aspects of Sellics is how Amazon's metrics and data are transformed into actionable steps that will help you improve your business. These steps are extremely simple to follow when the time comes to act, thanks to the software's extensive toolkit. However, Sellics only shows data for the past two months, which makes it a little disappointing.
Seller App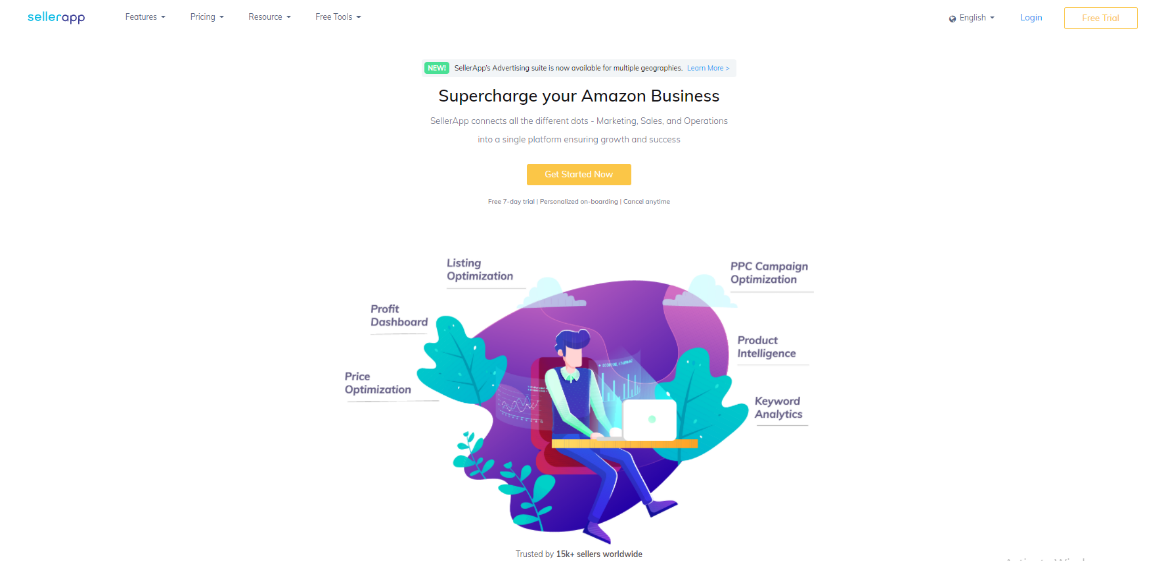 With intuitive features, instant insights, and smarter shortcuts, SellerApp turns any user into a product research ninja. SellerApp is a powerful all-in-one tool that goes the extra mile beyond plain product research.
SellerApp combines all the Amazon tools you need such as Sales, Marketing, and Operations all in one place. It assists you in finding the best products with the best earnings, flags negative search terms, and mines for converting words automatically to maximize your listing.
With its profit dashboard – which you can also use as a Chrome extension, you can track your sales and inventory anytime you want easily.
SellerApp has three different membership tiers, so even the most basic Pro-Lite package comes with a lot of useful features such as Product trends and research, Keyword research and tracking, Listing SEO, Index checker, and PPC analyser.
Jungle Scout
You've been hearing the name Jungle Scout often when it comes to Amazon, and it's for good reason. Jungle Scout is also a one-stop-shop for Amazon sellers. Jungle Scout began as a product research tool, but the company has since added a slew of new features, bringing the total number of tools to 13!
It provides services such as big data analytics, rival tracking, forecasting, and more. Use the web app to filter through millions of Amazon products until you find the right idea for you or use their Chrome extension to verify product ideas while browsing Amazon and sort by the information that matters most to you.
If you decide you want both, you'll have to buy them both separately. Jungle Scout's Chrome extension is available in two versions: Lite and Pro. For a one-time fee, you can get lifetime access to each of them.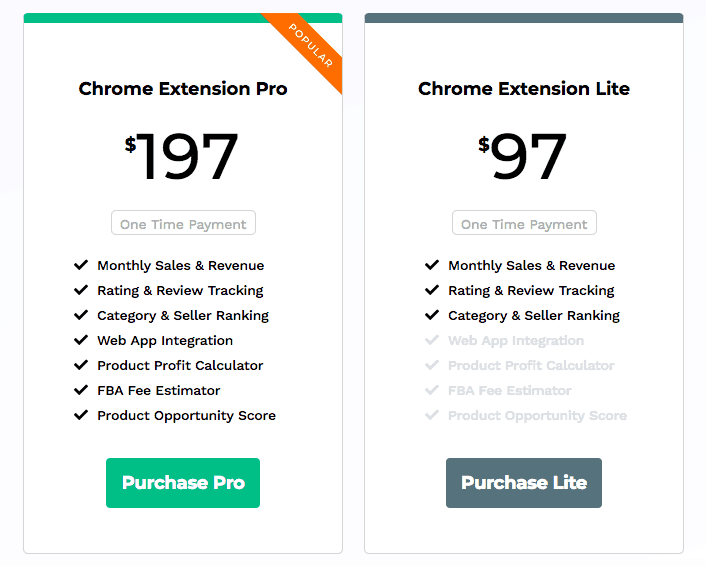 CamelCamelCamel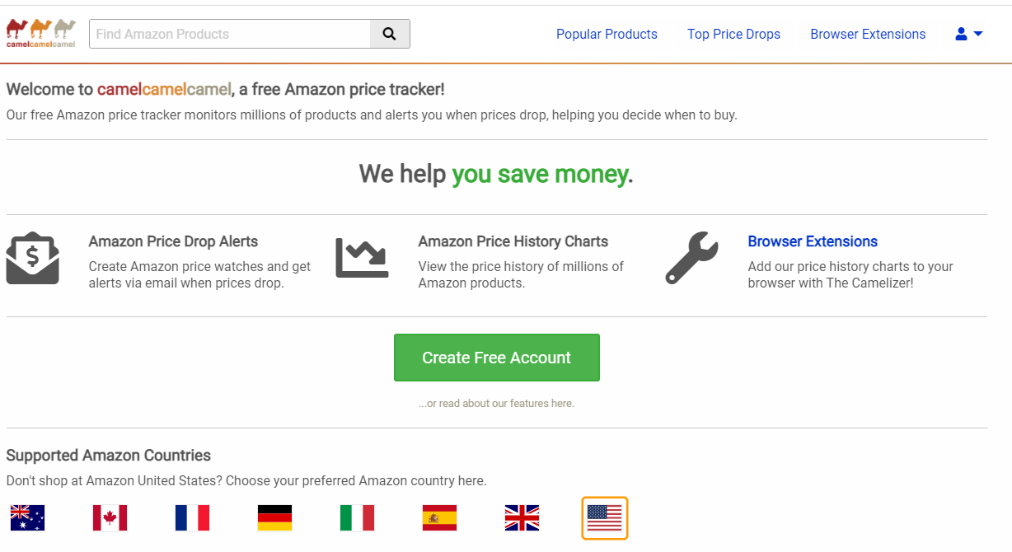 This is an FBA tool that you can use daily, if not multiple times a day. It notifies you of price drops and provides updates on a product's sales rank and price history, all of which are helpful for Amazon sellers.
CamelCamelCamel basically has 2 features:
Amazon price drop alerts: An email notification that you receive once there's a price drop for one of your followed products.
Amazon price history charts: a price history on 18 million Amazon products
Each item contains information about the product price status, the price type (Fulfilled by Amazon, Third Party New, and Third-Party Used), the product category, the artist (if you're monitoring music), and the product name.
It gets better – CamelCamelCamel is absolutely free to use, and it's offered for multiple browser extensions (Chrome, Firefox, Edge, and Opera).
Zon Guru
ZonGuru is an all-in-one Amazon seller tool that provides big data solutions to assist you in locating the best suppliers, researching top-selling products, and identifying lucrative market opportunities. ZonGuru provides 15 features that include competitor sales volume tracking; eBay listing and order processing; sales rank tracking; keyword optimization; negative review notifications; buyer email automation and keyword rank tracking.
ZonGuru is an absolute must-have tool for market research if you are planning to build new products. It is a Swiss-army knife for any Amazon 3PL, from product study to analytics and inventory management. Zonguru has assisted Amazon sellers in generating over $580 million in revenue.
Another cool thing aboutZonGuru is that you can use Niche Finder to find inspiration and unlock your next product niche idea, and You can use their powerful Easy Source tool to find the best supplier for your product (a world-first collaboration with Alibaba.com).
It's also great because it's significantly less expensive than most Amazon seller tools. If you're looking for a fantastic price-performance ratio, look no further.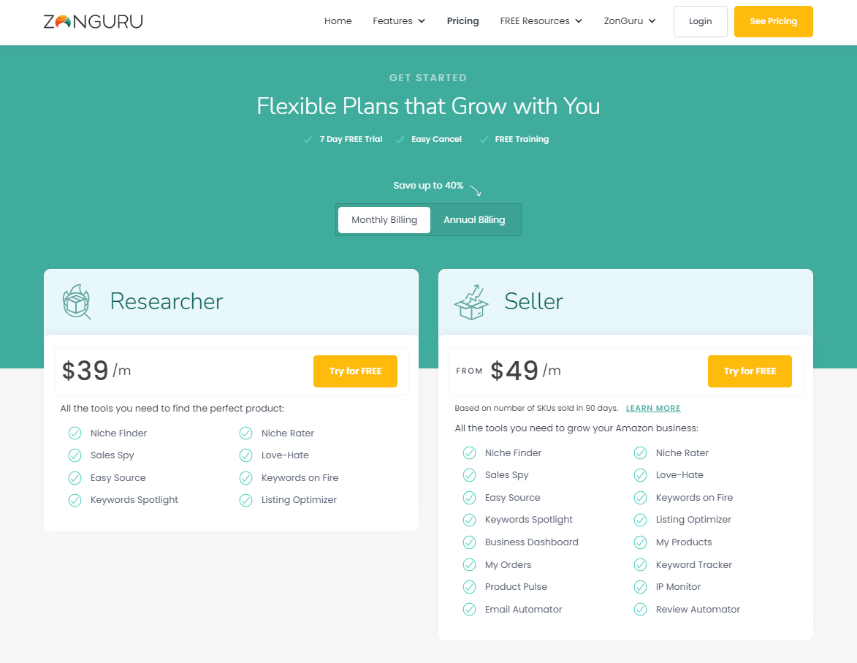 Unicorn Smasher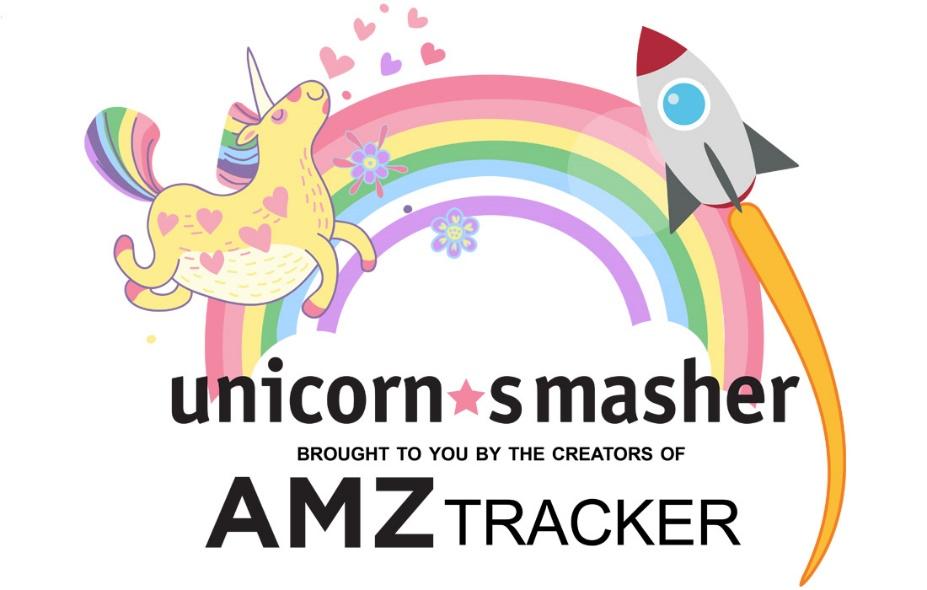 When you first click on it, you'll notice a lot of colour and graphics. Once you get past the colours, you'll discover a tool with tons of useful features, such as revenue estimates, data analysis, and much more.
Unicorn Smasher is an excellent product research tool for complete beginners. It functions similarly to the Jungle Scout Chrome Extension in that it displays relevant data about an Amazon product.
The extension only works when you are on Amazon search results. You can search for whatever product you like and when you click the Unicorn Smasher icon, a table appears with information about the listings.
The table contains a wealth of information. You can see which category the most popular products are in, the price of each product, how many sellers offer each product, and even how many variations the parent ASIN has (a score of one here means there are no variations).
Unicorn Smasher used to be offered as a free Chrome extension but they now charge for their Unicorn Smasher Pro Chrome extension which can be purchased for $49.
Sonar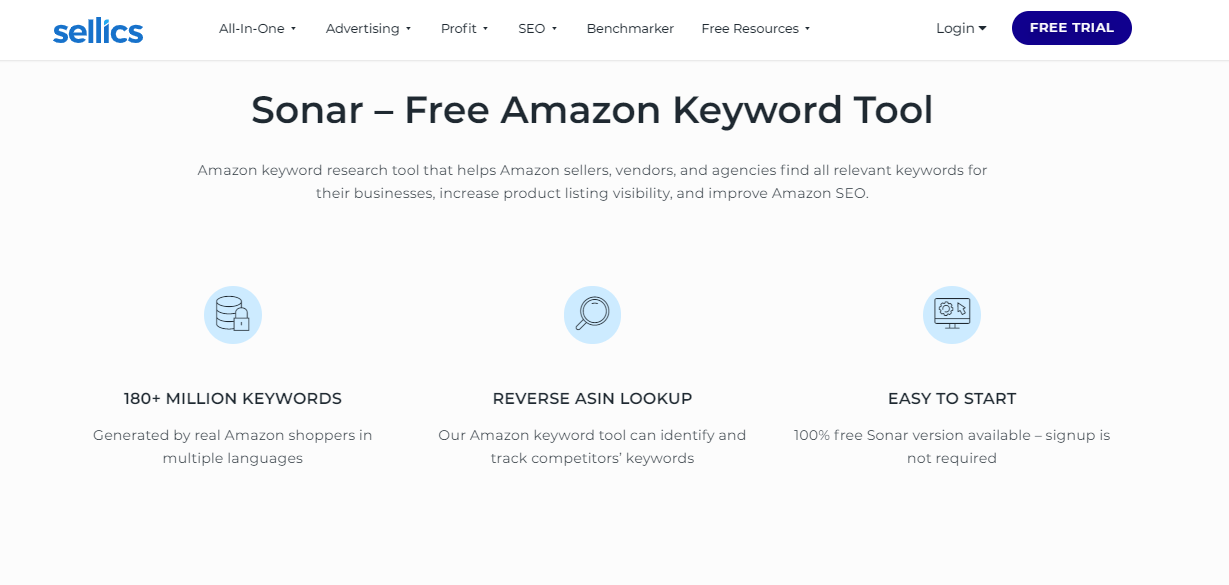 Finally, there's the Sonar Tool, a free Amazon Keyword Tool developed by Sellics. This free tool for Amazon sellers compiles product information into a useful database. It's a good way to figure out which goods are worth buying and which aren't.
Users can search a database of over 74 million keywords with the tool. Sellers should use Sonar to either increase their organic ranking for specific keywords or optimize their Pay Per Click (PPC) advertising campaigns.
There are three different keyword searches that you can do using Sonar, across five global marketplaces (USA, UK, France, Italy, Spain and Germany). The first one is a standard keyword search to receive suggestions that combine your keyword with popular search terms. The second option an extended search expands on the keyword search by including synonyms and related terms. Finally, a reverse ASIN search can be used to see what your rivals are up to.
Sonar also has a chrome extension available for $9.99 a month. Users can use the extension to view the keywords that the product is ranking for on Amazon's product detail pages.
Final Thoughts
Understanding the differences between each tool and how they can help you in different ways is key to selecting the right one for your business. Not every tool is created equal, and some even perform better when used in tandem.
Consider MerchantSpring Marketplace Manager to scale your business. Suitable for both newbies and advanced sellers, MerchantSpring simplifies the process of tracking daily sales with metrics geared towards Amazon, you can stay on top of your business performance metrics without having to waste time on clumsy CSV exports.
Try Marketplace Manager's Free 7 Day Trial.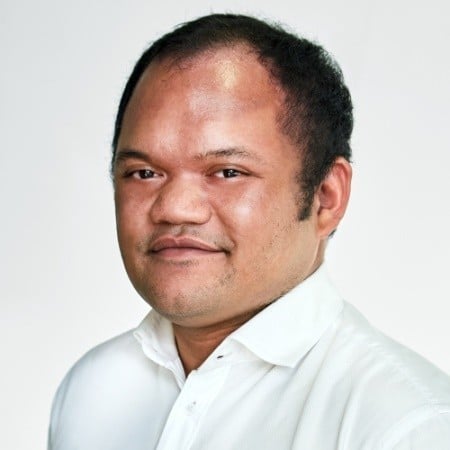 About James Dihardjo
All Articles
See MerchantSpring in Action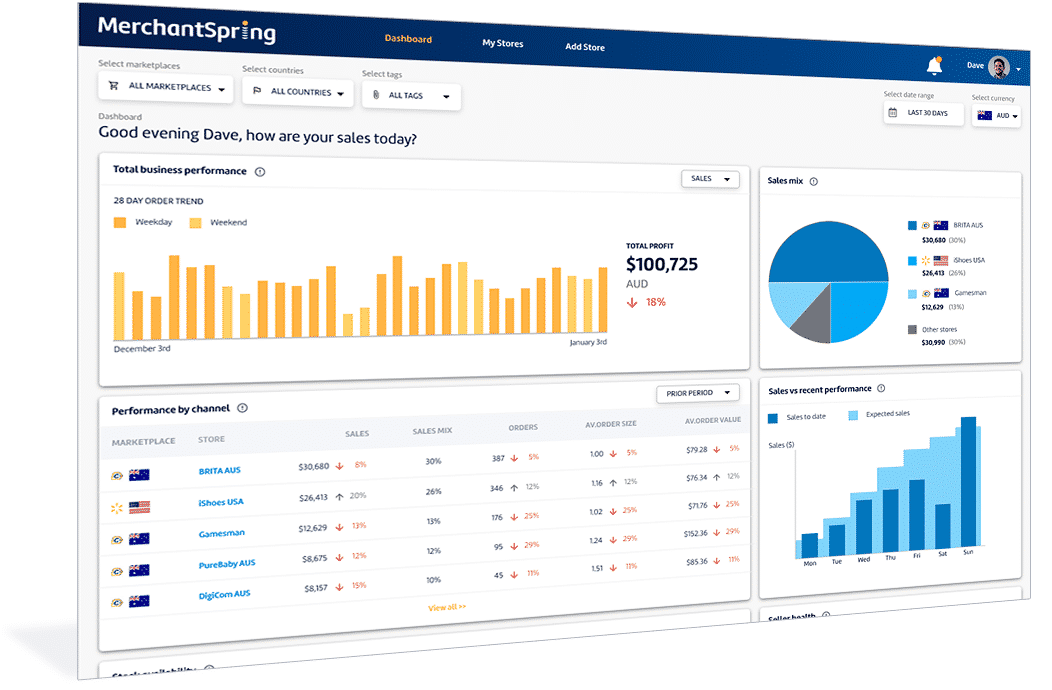 Book Demo