How to sell on Amazon for beginners: A step by step guide
Learning how to sell on Amazon is a greate opportunity for professional sellers. Get it right and Amazon could see a huge change in the sales of your business.
In 2019, Sellers on the Amazon marketplace sold $200 billion worth of products.
At MerchantSpring we've been using Amazon to boost our clients' profits for over two years now. We know Amazon like the back of our hand.
Which is why we've come up with a handy How To Sell on Amazon Guide to help you get started
There are four major steps to think about when setting up on Amazon.
Getting started and setting up your account
The practicalities of working on Amazon
Perfecting your product page
Tools to use
How To Open An Amazon Account
The first thing you need when learning how to sell on Amazon is to open an account. It takes four easy steps to start selling on Amazon Australia and all over the world.
Go to Services.amazon.com
Click on the link that says Start Selling
You'll have to decide between selling as a professional or an individual. We'll go into more detail about the difference later. Amazon charges $0.99 for each sale as an individual seller. As a professional seller, Amazon charges $39.99 per month.
You'll have to fill out the required information. Once it's done, you're officially an Amazon seller!
Sourcing Your Products
There are three places where you can source your Amazon products from:
1. Retail Stores
Otherwise known as retail arbitrage, this is a great way to start when you're learning how to sell on Amazon. You'll be able to get a feel for how Amazon Seller Central works and a great way to rack up your experience on Amazon.
Simply set up an account on the Amazon Seller App. Then shop at major retail stores until you find a product you think will sell.
Scan the barcode of the product and it will appear on a screen. Here you can check if you're eligible to sell the product on Amazon and the sales rank (otherwise known as the pace of the sale.)
Once this has been established check the "gross proceeds" of the product i.e. if you'll be making a profit and the ROI percentage.

2. Wholesale Suppliers
As a professional seller, you can purchase items from a company and then go on to resell these products where you'd like.

3. Having Your Own Products Manufactured
You can manufacture and customise your own branded products to sell on Amazon.
For all of these options, you want to be looking at selling new items over second hand. If you are looking to sell second-hand products, look at alternative options such as eBay or more local marketplaces.
Picking Profitable Products
When you're starting out and learning how to sell on Amazon, you'd rather focus a niche than a profitable product. It means hitting that perfect balance between your interests and profit margin.
A top tip here is to look at your sponsored ads. Products featured here are likely to be selling well. After all, if money has been invested in adverts for a product, it's likely the product is selling well.
When starting out avoid shifting product that is listed in Amazon's restricted categories. It's a time-consuming process which will only set you back as you're starting out.
How To Sell on Amazon: Your Initial Costings
We've identified five key places where you should expect to face some costs as you're starting out:

Buying initial inventory
Opening an Amazon Account (selling as a professional seller incurs a cost of $39.99/ month)
Buying UPC codes
Investing in product photography
Product branding and creating a brand logo
Investing in selling on Amazon is not a bad idea at all.
With retail arbitrage, in particular, the more product you have to sell, the more capital you can afford to buy.

More capital = more sales = more profit.
Checking Your Seller Health
As Amazon adheres to strict performance targets and policies, you'll need to do the same as a seller. Amazon keeps tabs on your performance and will take action on your metrics if they feel you aren't complying with Amazon targets.
Performance is reviewed regularly with the aim of allowing performance improvement before it affects your ability to sell. On occasion, seller accounts with very poor performance will be deactivated immediately.
The Practicalities
So you've worked out what it is you're going to sell, you've created your Amazon account and you've made your initial investments.
How do you go about shipping your product? In other words, how do you manage the practical fulfilment side to things?
There are two options here there is Fulfilled by Amazon or Fulfilled by Merchant. We'll go through these two options for you know
Fulfilled by Amazon (FBA)
FBA is a simple way of handling your shipments.
With FBA all you have to do is upload your listings, make a sale and then ship your items to an Amazon fulfilment centre in Europe.
Amazon takes care of the rest; packing, distributing, inventory and customer storage. As Amazon has near-perfect metrics across variables, it will also see a boost to your own metrics.
You store your products in an Amazon fulfilment centre and Amazon takes care of the rest.
You'll also be able to offer a fair few perks to Amazon customers. Amazon's return policy, customer service and bulk shipping will make products more attractive to Amazon customers.
While set-up charges and subscription fees are absent, you'll still have to pay fulfilment and storage fees. These vary according to item dimensions, weight and necessary shipping methods.
This option is recommended when you're expecting to shift a lot of stock, otherwise, it could be seen to be cost-ineffective.

Setting Up Your FBA Account
Edit the inventory on your Amazon Seller Central dashboard to "Fulfilled by Amazon."
Click "convert only", wait a few minutes and then refresh the page
Click "print item labels"
Click edit and "send/ replenish inventory"
Complete the Hazmat Review Form, this will inform Amazon how many units per case you're sending their way
Download an exemption form and fill this out
Provide the product dimension, prep*, general information and quantity details. (*prep details should be a 'no,' this is down to you/ your supplier to sort).
Work out how to send your products to Amazon (if it's personally or through a third party.)
Check all information is correct, print your shipping labels and then send off to Amazon
Amazon will send you your tracking number which you place in your Amazon seller dashboard.
Fulfilled by Merchant (FBM)
With FBM the responsibility to ship the items falls to the merchant who ships the item directly to the customer.
While we recommend FBA, FBA does not make sense at the end of Q4, where you may be pushed for time to ship to an FBA warehouse due to the Christmas season.
With FBM you may want to consider seller-fulfilled prime where you can still enjoy the benefits of Amazon Prime, while not using FBA.
You'll have autonomy over your shipping, but still have access to Prime members.
You also want to be aware of the best way to perfect your metrics and secure the Amazon Buy Box as a way of customers default clicking "Add to Cart." This will maximise your sales.

Perfecting your product page
A crucial part of learning how to sell on Amazon is creating flawless product pages. You want your product page and provided information to be close to perfect to attract those customers and make those sales
Product Photography
With a shift in consumer patterns and behaviours, and more buyers making purchases on mobile devices, image-based purchases are growing.
High quality images are now driving sales.
Good quality and clear images are more likely to be used in external marketing, such as Google shopping and other online shopping feeds. Not only is this sure to generate extra interest in your products, but will also boost sales.
Marketplaces are now rewarding high quality images, and you really can't afford to miss out. The more images you feature with your product, the higher your ranking will be on these marketplaces.
On top of this, page conversion rates have a positive correlation with the number of images featured with your product listing.
We have compiled a handy list of top tips for how to perfect the art of eCommerce photography.
Product Listing Optimisation
Product listing is hugely important with your product rankings. Optimized listings can boost your entire SEO strategy.
The key things to focus on are; product titles, product images, key product features, Amazon listing descriptions, Amazon product reviews and product rating.
Branding
Don't overlook your logo and branding. This can be influential at attracting business and then turning this business into sales.
With branding, focus on packaging design, product inserts, logos and infographics.
You'll also want to invest in advertising tools such as Amazon Marketing Strategy to boost traffic to your product listing.

Pricing
Research, research, research!
Look at what it is your selling, and how your competitors are pricing their products. Assess the competition.
While it may be tempting to price below your competition, it could be dangerous. This could lead to a domino effect of lowering prices and eventually diminishing your margins.

Matching the lowest price of your products is an assertive move. Identify the pricing gaps with these items. Then, position yourself at the higher end of the spectrum for that additional margin.
Tools To Use
We don't recommend that you start selling on Amazon blind so to speak. You'll need some tools to use to guide your journey.
The Amazon seller free app will offer you product information and detail upon entering a product's detail or scanning the product barcode on the app.
This comes in handy, especially for retail arbitrage.
The app will work out your profit, including fee calculations
The FBA Revenue Calculator will also allow you to look up the profitability of an item. You'll also have access to the fee details of any item.
You'll be able to gauge how much profit you can expect to make at any item.
You'll also want to have access to a tool that tells you how your Amazon strategy is working. Marketplace Manager does just this.
By connecting your marketplace platforms, you'll be able to work out real time sales and insights to perfect your Amazon strategy and maximise your sales.
The biggest No-Nos On Amazon
Amazon has a high reputation that it needs to maintain. Which is why there remains a stringent set of rules which you need to obey by as an Amazon seller.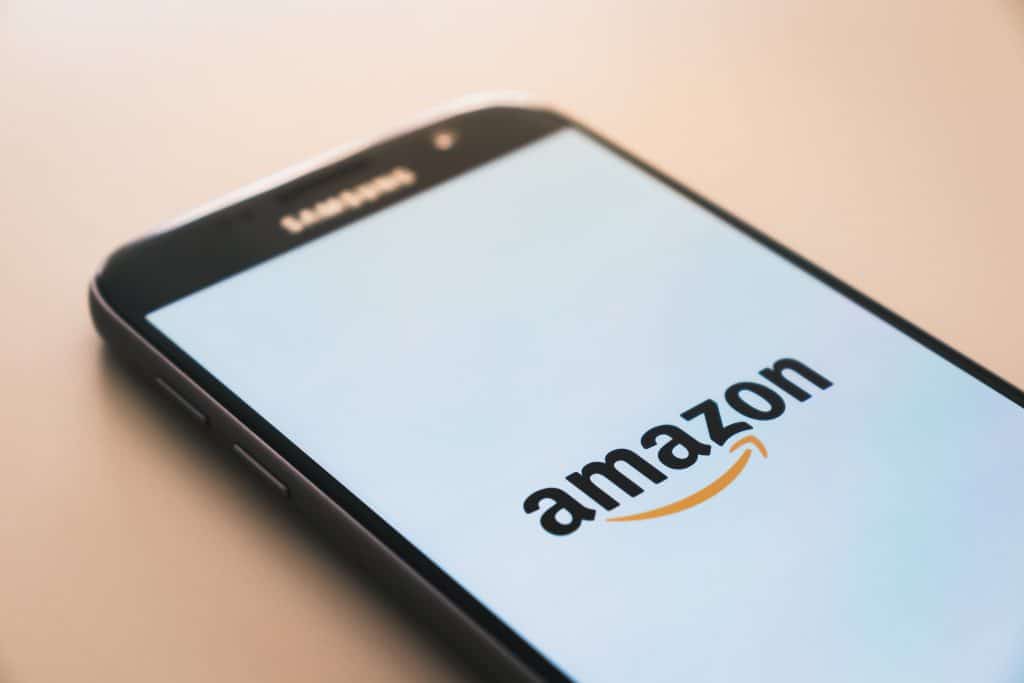 Do Not Divert Customers Away From Amazon
You cannot 'steal' Amazon's customers under any circumstances. This means diverting them away from Amazon, directly to your own website or another account.
Specifically steer clear of emails taking customers away from Amazon pages, or using URLs, hyperlinks or any other kinds of messages within or without product listings/descriptions that will divert customers away from the website.
Do Not Open A Second Amazon Account
It is listed within Amazon's guidelines that sellers cannot set up and run multiple accounts at one time.
If there is a legitimate need to setup a new account, you can request permission to do so, although there are prerequisites.
Do Not Manipulate Ratings and Reviews
Either writing or paying for fake reviews is a big no-no with Amazon. In fact, last year, Amazon filed over 1000 lawsuits for people caught doing this. Amazon is continuing to crack down on those manipulating reviews.
You are permitted to offer free or discounted products to customers for review however.

Do Not Ignore Price Parity Policy
You cannot sell products on your own website or another account for lower than what you've listed for on Amazon.
This is because it will lead customers away from Amazon. In order to sell on Amazon, your products total price including shipping, must not be lower than it's listed on Amazon.
Do Not Sell Counterfeit Items
If you are selling with the intention of committing fraud, it won't take long until Amazon looks into suspending your account.
It is also prohibited to sell duplicates.
Do Not Manipulate Price
This is especially true of post-transaction dealings with customers. The shipping price cannot be changed once the transaction has been completed. This is also true of the product price.
Ensure Consistency Between Description And Delivery
You need to make sure that your product 100% matches your description. This is an important rule when learning how to seek on Amazon. Customers need to know exactly what they're getting.
Any indication that you may have misled a customer will be frowned upon by Amazon.
Provide Clear Inventory
If you're using FBA, it is important that your products are easy to distinguish once they've reached Amazon's warehouses.
Ensure that your products have a UPC, EAN or FBA code before it's sent to a Fulfillment Centre.
Communicate With Your Customers
Dropping the ball with communicating with customers is a big no-no and can leave Amazon with a negative impression.
This includes communicating with your customers in different time zones and at weekends as this is all a part of response time metrics on Amazon.
Do Not Provide Unapproved Technical Support
Sellers can get suspended for sending tech support to their customer's place, without pre-approval from Amazon. This is specific to in-home facilities.
Conclusion

Selling on Amazon is a great way to shift your product. With the exposure, reputation and potential of this Marketing platform, you could see your business making huge profits.
Learning how to sell on Amazon and getting started isn't hugely difficult either. You'll just want to make sure that your foundations are all sorted and that you know what you want to sell and how to cost it effectively.
Working out if you want to use FBA is also something you need to work out. Weigh up the costs before you come to an answer on the question.
And finally, invest in a tool. Help yourself out and make sure you're well equipped before you start to put yourself out there on Amazon.
Before you know it you'll be selling on Amazon and making those all important profit.
Ready to get started? Learn how MerchantSpring Marketplace Manager tool can boost your sales on Amazon!
About Harjot Singh
All Articles
See MerchantSpring in Action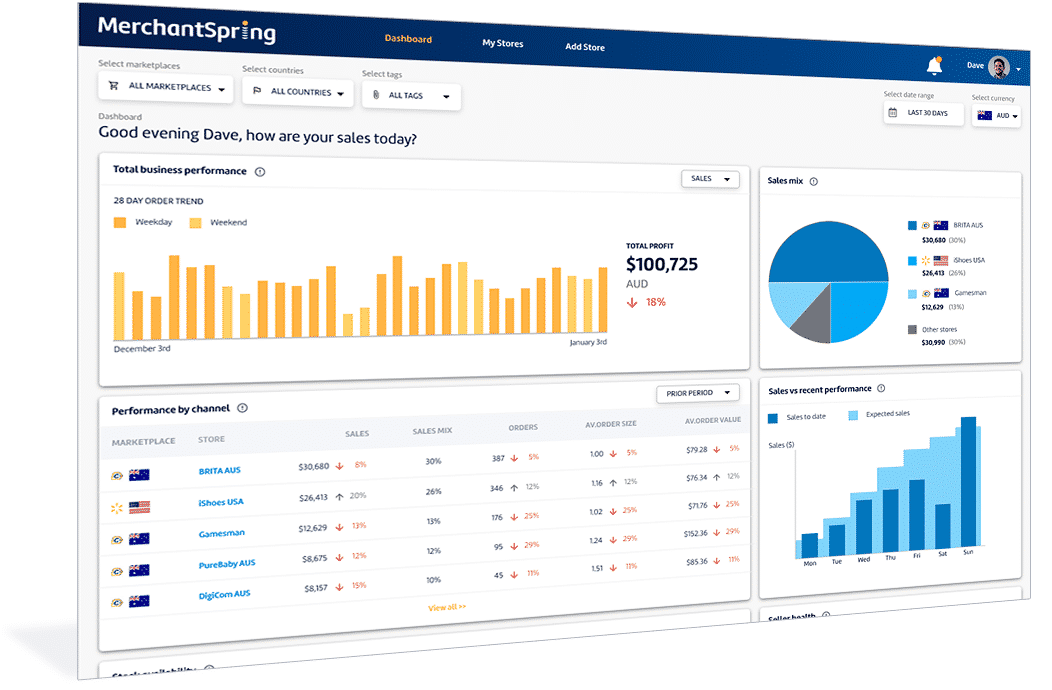 Book Demo