Amazon Business Reports - What's available vs not available?
Amazon Seller Central reporting has never been a simple thing to do and as recently as last month (January 2021) Amazon Sellers are reporting outages and inconsistencies.(https://sellercentral.amazon.com/forums/t/business-reports-down-so-far-in-2021/762843)
It's well known that the 'out of the box' reporting in Amazon Business Reports don't give you much. For example, to get simple metrics like worst selling products, sales by category, days since last sale or missed sales opportunities due to out of stock will require multiple CSV exports and VLOOKUP's to do the job (not pleasant).
As a professional Amazon Seller, reporting and metric visibility are crucial to effectively running your Amazon business and we wanted to share:
8 metrics and reports that are NOT readily available in Amazon Seller Central.
Data that is readily available in Amazon Business Reports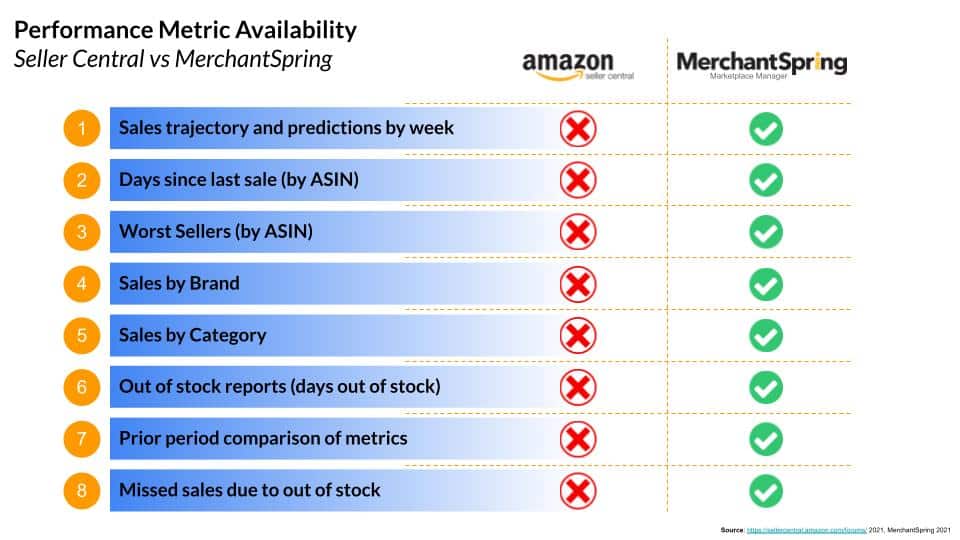 8 Critical Metrics / Reports that are NOT available in Seller Central
Sales trajectory and predictions by week
Days since last sale (by ASIN)
Worst sellers (by ASIN)
Sales by Brand
Sales by Category
Out of stock reports (days out of stock and more)
Prior period comparison of metrics
Missed sales due to of stock
Business Reports Available in Seller Central by default
Detail Page Sales and Traffic (Cumulative Performance for all ASINs/SKUs )
Ordered Product Sales (Revenue from Units Ordered within the period)
Units Ordered
Total Order Items (Total Orders)
Page Views
Sessions (Unique Visits by a given customer within a 24 hour period)
Buy Box
Unit Session Percentage (Units ordered per Session; what Amazon defines as its Conversion Rate, more on this in a future post)
Average Selling Price
Average Units per Order Item
Detail Page Sales and Traffic by Child Item (Performance by individual ASINs/SKUs in the Catalog) Includes the same metrics as above reports but EXCLUDES:
Total Order Items
Average Selling Price
Average Units per Order Item
Now, these are just some of the mission critical reports and metrics that you will need as an Amazon seller, but if you want to know more about metrics on Amazon and beyond, CLICK HERE --> to check out our articles on which marketplace metrics.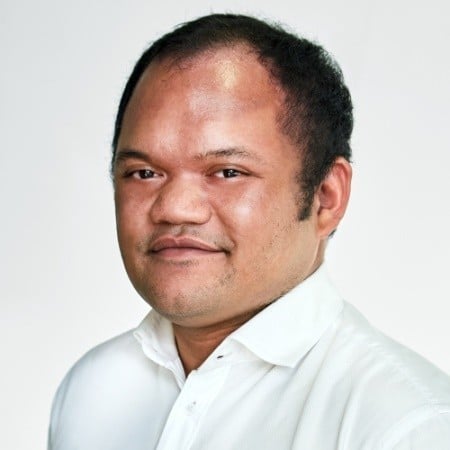 About James Dihardjo
All Articles
See MerchantSpring in Action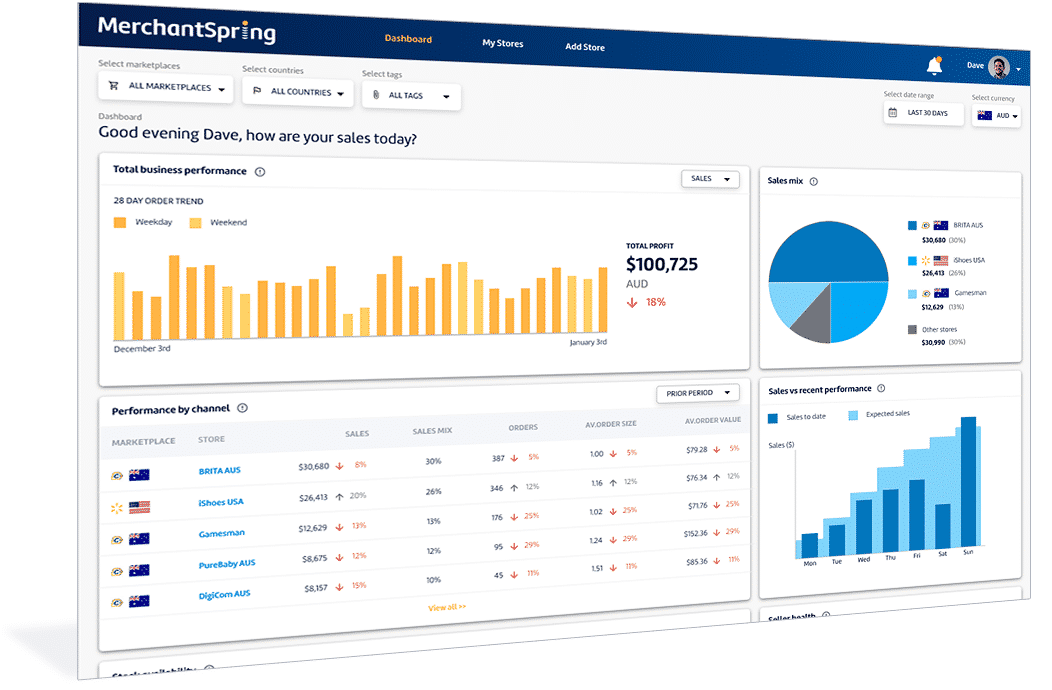 Book Demo